Frida Kahlo exhibit with more than 200 photos of the artist opens in Phoenix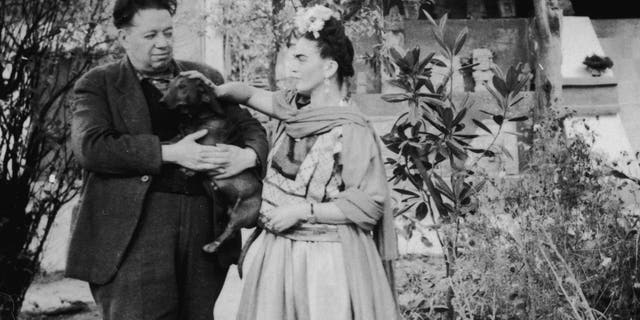 NEWYou can now listen to Fox News articles!
PHOENIX – A treasure trove of vintage photographs from the home of Mexican artist Frida Kahlo, known as La Casa Azul, were unveiled Saturday in Phoenix's Heard Museum.
Two hundred of the most intricate and interesting images out of 6,500 photographs were selected from The Blue House Museum, where Kahlo grew up in Mexico City.
Janet Cantley, curator at the Heard Museum, says the new exhibit is a window into the life of Kahlo and Mexico in the 20th century.
"A lot of the photos reference her painting and you can really see where she's coming from" she says. Kahlo suffered from polio as a child and was involved in a street car accident as a teenager, which led to life-long health issues.
"(She had) such serious injuries, it took her a full year to recuperate. It was at that time she took up painting and her family built her an easel so she could paint while she was lying in her bed," Cantley says.
"We are all inspired by Frida Khalo in different ways, for different reasons," says kathy Cano-Murillo, founder of a Valley group called the Phoenix Fridas. "Some of us it's her art. Some of us — it's her being a rebel. Some of us — it's the business sense."
Kahlo's indigenous dress and hair make her instantly recognizable in her self-portraits.
"I think the imagery that most people know from Frida Kahlo, you know, that intense stare that she has looking directly at the viewer, usually unsmiling, she was photographed that way and painted herself that way," Cantley says.
"That's what bring us together to show Latina artwork and Latina artists here in Phoenix and to celebrate all those talents," Cano-Murillo says.
For more Arizona news, go to fox10phoenix.com.