Forget Machu Picchu - Tourists to Peru now favor of treks to Lima's hot restaurants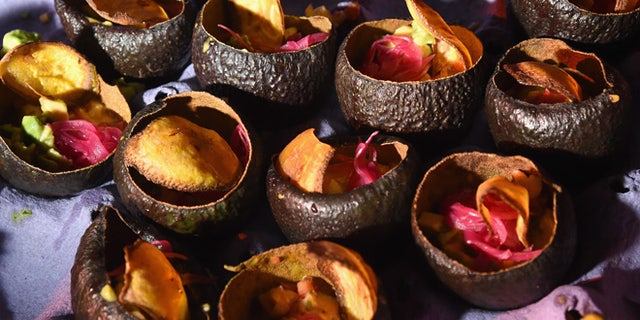 Peru's tourists aren't just heading to Machu Picchu anymore. Today they're trekking to the many outstanding restaurants in Lima, some of the top-rated in the world, for a cuisine offering a rich and diverse culture.
In a study by the UN World Tourism Organization, 42 percent of Peru's visitors headed straight for the food. In fact, the restaurant industry has generated more than $7.5 billion in 2016 so far, according to Apega, the country's gastronomy association.
Peru offers an expansive variety of culinary traditions. From Amazonian and Andean to Chinese, African, and Japanese influences, these foodie trends have catapulted the industry to another level.
In June, a small spot in Lima called Maido propelled up the food rankings of the World's 50 Best Restaurants Awards in New York, from No. 44 to No.13 with Lima-born chef Mitsuharu Tsumura at the helm. He specializes in Nikkei cuisine, which dates back to the many Japanese immigrants who arrived to Peru in the 19th century to work on coastal plantations.
The complexity at many of Peru's hotspots offers far-reaching menus -- from dumplings filled with guinea pig meat to creative twists on Amazonian dishes.
Pedro Miguel Schiaffino, known locally as the "jungle chef," uses flavors of the Peruvian Amazon at Amaz, whose menu also includes Incan tamals made with cassava, duck, eggs, and cumin served wrapped in herbaceous bijao leaves – found in the rainforest.
The ingredients for many of the burgeoning new menus have forged a relationship between chefs and Amazonia purveyors, so now chefs in Lima such as Schiaffino can have easier access to paiche (a giant freshwater fish) and churros (river snails the size of grapefruit).
There is also the good old criollo cooking, commonly considered home cooking comfort food that now is garnering worldwide attention.
Lima restaurants such as Isolina, in the Barranco district, grandmother's dishes such as caucau (a trip and potato stew) and tacu-tacu (a patty of rice, beans, meat, and yellow chili) are all the rage.
Peru's gastronomic ascent is a source of both national pride and a motor driving its economic success. The South American country is the fastest-growing tourist destination in the world since 2009.
In 2015, according to MasterCard's latest Global Destination Index, Lima's international airport rolled out the welcome mat for an unprecedented 4.22 million visitors – more than any other Latin American hub and double the number of international tourists flocking to Mexico City.