FMN Exclusive: Frankie Grande of 'Style Code Live' Names His Two Biggest Fashion Icons, Both Past and Present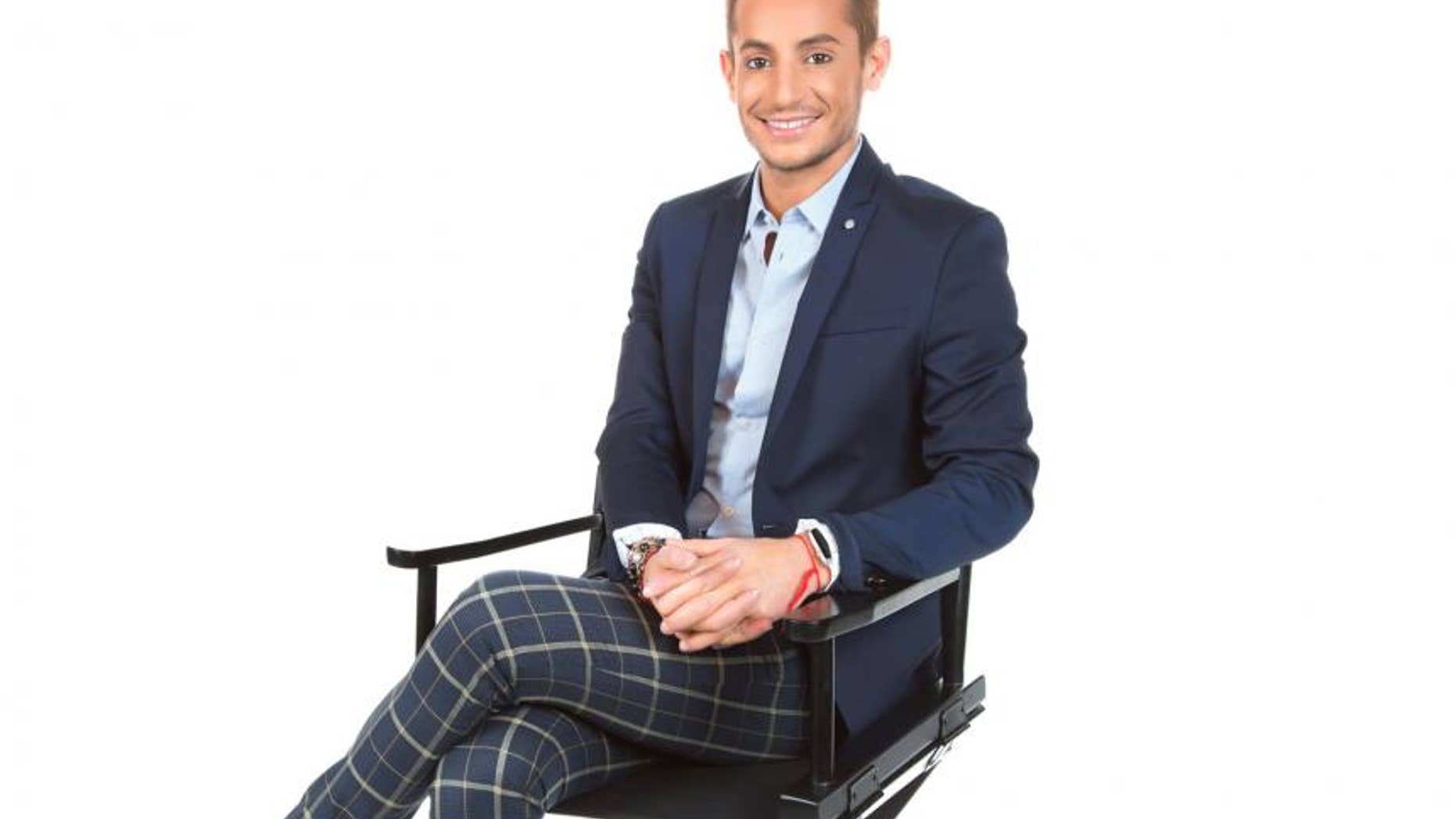 Frankie Grande is used to dishing out his daily style advice on Amazon's new interactive series "Style Code Live," but that doesn't mean he isn't open to learning some trendy tips here and there.
For starters, Frankie tells FNM that he's obsessed with his co-hosts, Lyndsey Rodrigues and Rachel Smith. "[Lyndsey]'s kinda like the little more edgier girl, you know? Like, she'll wear the short black minidress with the lace cut-outs," Grande says." And then we have Rachel Smith, who's like the polar opposite … she'll be showing you the longer dresses. She loves a pencil skirt."
Just for the record, Frankie's fashions aren't too shabby, either. His ensembles on "Style Code Live" range from preppy to playful and nearly everything in between.
"You'll see me in a very conservative outfit one day, and then I'll have a huge pop of color the next day — and then I'll be in plaid pants with huge tassels on my shoes," he says (see below). "Frankie's like a box of chocolates: You never know what you're gonna get."
However, when it comes to his all-time favorite style idols, Frankie is pretty clear about his two biggest influences: one of which he's currently "obsessed with," and the other he admires for his out-of-this-world wardrobe.
Watch the clip above to find out who he chose as his favorite living and deceased fashion mavens, then be sure to catch "Style Code Live" for more of Frankie's advice.