Florida middle school allegedly calls out student for wearing GOP shirt, dressing as 'Republican nerd'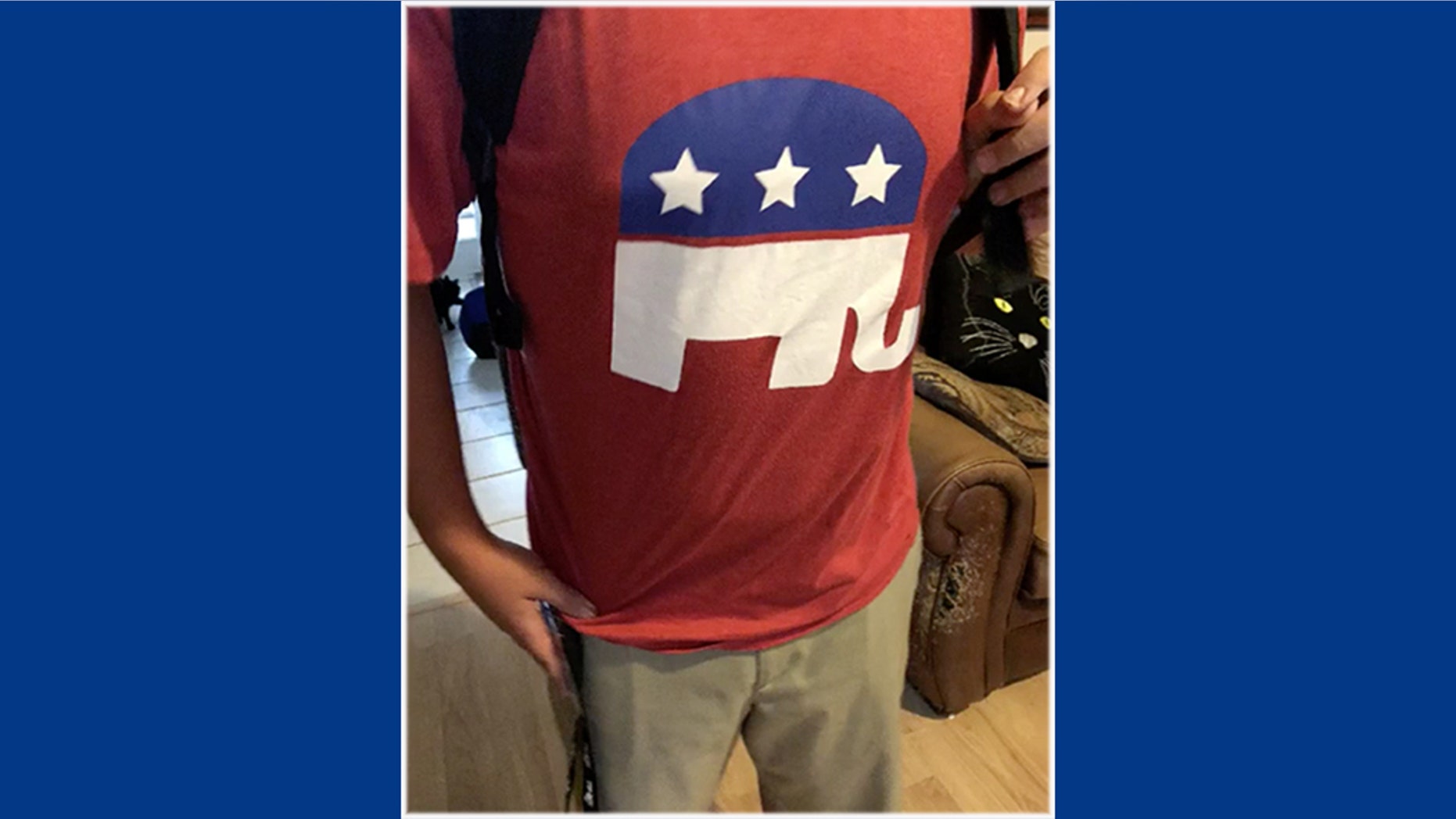 A middle school student in Florida was allegedly asked to turn his T-shirt inside out after dressing like a "Republican nerd" during Spirit Week.
The unnamed Jacksonville student chose to wear a red shirt with a white and blue Republican elephant logo to Kirby-Smith Middle School last week during the school's "Nerd Day," WJXT reports.
"It was Nerd Day, so he wanted to be a Republican nerd," the student's mother told the news station.
CALIFORNIA SCHOOL DISTRICT'S 'PERMISSIVE' DRESS CODE WELCOMING TUBE TOPS, RIPPED JEANS AND PAJAMAS SPARKS DEBATE
Her son went to school wearing the outfit, but when he returned home, he said a member of the faculty told him to turn the shirt inside out.
The outraged mother said she wanted to know why the school had asked her son to turn his shirt around, when it did not appear to violate the dress code.
The Duval County Public School's dress code prohibits students from wearing "any clothing or display any items which are obscene, profane, suggestive or derogatory to others," as well as nothing promoting "illegal substances or which create an atmosphere which may incite inflammatory behavior."
TEXAS HIGH SCHOOL PRINCIPAL APOLOGIZES AFTER 'SEXIST' DRESS CODE VIDEO GOES VIRAL
In a comment to Fox News, the school said the student had not broken the dress code and that the student did not receive a dress code violation for the shirt.
According to the spokesperson for the school district, the staff member had misunderstood the difference between the employee dress code and the student dress code -- employees are not allowed to wear politically-charged shirts on the job.
The teacher suggested the student turn his shirt inside out after discussing this dress code. However, the staff member did not see the student turn his shirt inside out and did not pursue the matter further after the conversation.
The school reportedly contacted the student's family to apologize.
FOLLOW US ON FACEBOOK FOR MORE FOX LIFESTYLE NEWS
The student's mom told WJXT her son likely will wear the shirt to school again.