Florida couple goes to Taco Bell for post-wedding photoshoot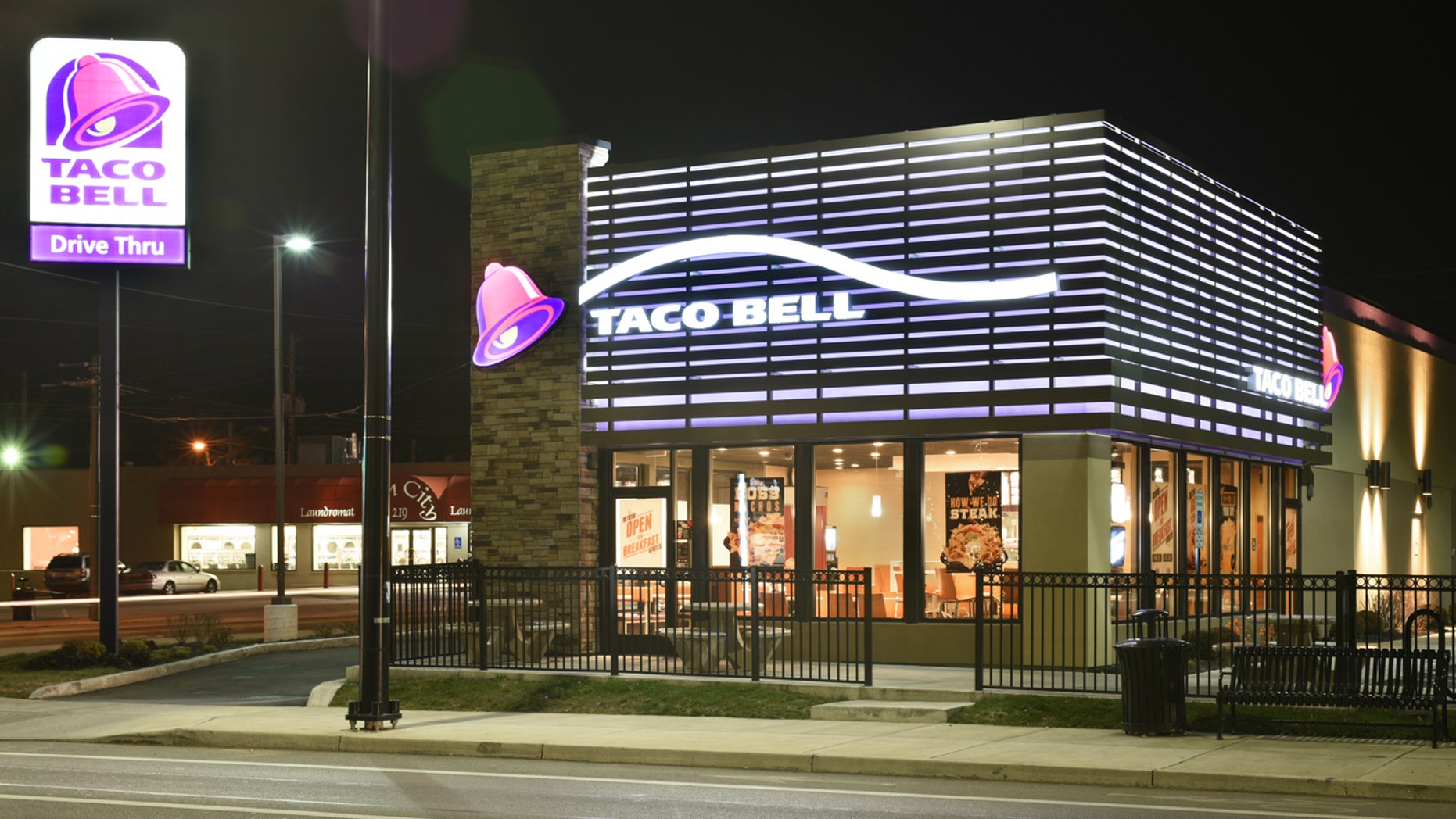 Though you can actually get married at a Taco Bell, not many make the chain restaurant part of their special day. Until now. 

Skylain and Jeffery Clarke got married September 29 at a country club in St. Augustine, Yahoo Style reports. But the pair, who had been dating since high school, wanted their nuptials to be a little more special by incorporating the place where they first started hanging out.
COUPLE MARRIES AT PLANET FITNESS, TAKES WEDDING PHOTOS ON EXERCISE EQUIPMENT
Skylain, a high school cheerleader, and Jeffery, a football player, would meet at their local Taco Bell after school where Jeffery would "scrape quarters together" to buy food, wedding photographer Nikki Baerman posted on her Facebook.
So when the couple announced they would be swinging by Taco Bell after the ceremony, Nikki Baerman offered to go with them and stage a photoshoot there.
"We left the wedding 30 minutes before Taco Bell closed at 10 p.m. and asked the employees if we could take photos," Skylain told Yahoo Lifestyle. "No one could believe we were in full wedding attire."
The newlyweds posed while munching on nachos and sipping sodas. Outside of the Taco Bell, Jeffery dipped his bride in a sweet shot. Baerman even found a sauce packet with a very appropriate "I do" written on the package, which she positioned in the bridal bouquet along with the rings.
The Taco Bell is special to the couple because it's where they spent many afternoons in high school, but it holds another meaning for Jeffery who said his father had taken his family to Friday-night dinners at Taco Bell for the past 30 years.
FOLLOW US ON FACEBOOK FOR MORE FOX LIFESTYLE NEWS
"This wedding is probably the most unique one I've shot," Baerman tells Yahoo Lifestyle.
Since Baerman posted the photos on her Facebook page, Nikki B Photography, the album has received hundreds of likes and a few comments requesting Taco Bell wedding pictures of their own.
Skylain and Jeffery just returned from a week long honeymoon in Orlando, where, "Of course, we ate Taco Bell," the bride said to Yahoo.