'Fieri's Follicles' lets you name a strand of Guy Fieri's hair after someone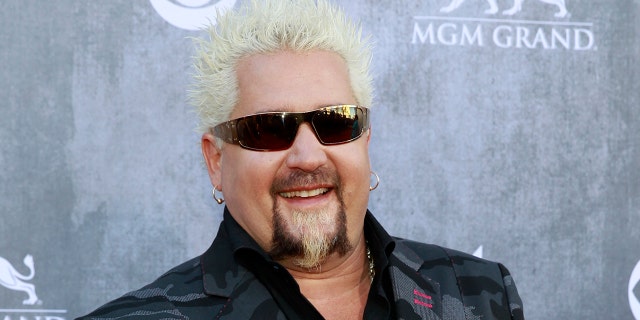 For decades, many people who struggle to find the perfect gift have defaulted to naming stars after loved ones — but the practice has been roundly criticized by the International Astronomical Union. So instead of immortalizing your friends and family with a fictitious title to a flaming ball of plasma, you might as well dedicate a strand of Guy Fieri's hair instead.
On a website called "Fieri's Follicles," fans can unofficially name one, two, or several of the TV personality's goatee or bleached-blonde head hairs after a special someone. One "standard" hair costs $10, two "binary" pieces of hair can be had for $15, and a "constellation" of hair will set you back $20. Each purchase comes with an official certificate issued by the Fieri Follicle Federation, an official welcome letter, and two tickets to fictitious Flavortown.
The website notes that it makes no legal claim to officially assigning names to hairs on the "Diners, Drive-Ins and Dives" host's head. Instead, the federation admits that only Fieri has "the authority to assign names to his hairs and it would be totally weird if he started doing that" — as if this wasn't weird already.
Alas, it's not a joke. If you add any of the packages to the virtual shopping basket, it'll take you to a checkout where customers can pay via credit card or PayPal. Fortunately, a portion of the proceeds do go to the celebrity chef's non-profit, Cooking with Kids, which encourages children to learn how to cook.
The Daily Meal has reached out to Guy Fieri for comment.