Female jazz artists, long overlooked, celebrated in New Orleans museum
NEW ORLEANS – Louis Armstrong's first cornet. Sidney Bechet's soprano saxophone. Edward "Kid" Ory's trombone. These are just some of the artifacts that fill the New Orleans Jazz Museum, highlighting the city's heyday as a cradle of American jazz.
The museum is trying to provide a more complete history by opening an exhibition dedicated to female jazz artists, who have been instrumental to the city's jazz scene but have long been overshadowed by far more celebrated male artists.
The exhibit opened last year but there are plans for a future expansion.
Located just steps away from the French Quarter, the museum has all types of artifacts from the heydays of jazz in the Crescent City. The modest "Women of Note" exhibit takes up just two rooms of space in the 10,000-square-foot museum, but it highlights the big contributions that female artists have made to the city's jazz landscape.
"The women that we portray in this exhibit, a lot of them had a kind of underground impact," David Kunian, the music curator of the New Orleans Jazz Museum, told Fox News. "They weren't on the level [of] Louis Armstrong, Sidney Bechet, Kid Ory or King Oliver. They did influence a lot of people here and those people [left] to do jazz in other places [and] put their influence out there."
The gallery has over 50 artifacts from the late 20th century up to the present. Some of the featured artists include Lil Hardin, Sweet Emma Barrett and the Boswell Sisters.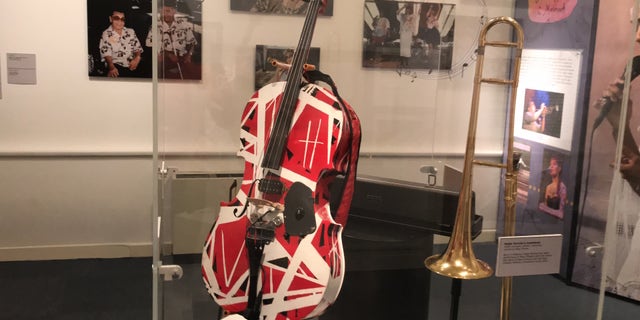 Kunian says due to societal pressures and prejudice, female jazz performers did not receive the notoriety they deserved.
"I hope we are at least adding to a new record of how things really were back then vs. how we all kind of thought," Kunian added.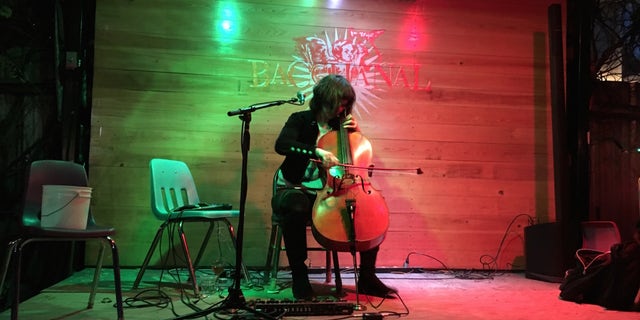 Kunian calls the exhibit a "living museum" since it features artifacts from performers of the past and present. Guests have the chance to see musical scores, instruments and listen to some of the featured artist. One of the museum's more unique items includes a flamboyantly decorated "Van Halen" cello that was loaned to the museum by New Orleans-based jazz cellist Helen Gillet.
"I thought about how it would be fun to be Van Halen one Mardi Gras so it's my 'Van Halen' cello," Gillet said following a live performance in New Orleans.
Gillet has Belgian roots but she's lived all over the world. She performs a mix of French contemporary jazz, blues and Classical styles. She said she was one of the only jazz instrumentalists in New Orleans when she moved to the city in 2002. Gillet said the exhibit is timely and gives female jazz performers the credit they deserve.
"It's a really big question of why it's taken until now," Gillet said. "I just think there's been women that have paved the way and there's been more and more prolific artists and you kind of can't deny it now. We're everywhere."
The museum will host live "Women of Note"-themed performances for Women's History Month in the concert hall, which is located on the third floor. Museum Director Greg Lambousy said the exhibit will remain open until August of this year and will travel to France shortly afterward.
There are also plans in the works to give the exhibit a more permanent home in an upgraded space within the same building by 2020.