Fashion brand using model with self-harm scars to promote swimwear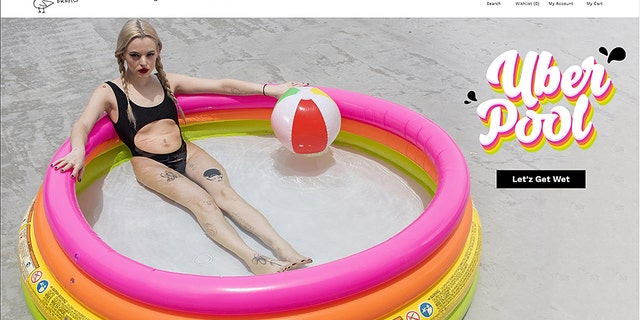 A fashion brand has been praised for using models with self-harm scars, but others fear it could "normalize' cutting.
Goodbye Bread says it is "a community of the coolest girls in the room #GBSQUAD," and some of their models are heavily tattooed and have a number of piercings. And one model, whom they feature in their campaign, has a number of self-harm scars across her body.
AERIE'S INCLUSIVE CAMPAIGN FEATURES MODELS WITH DISABILITIES, MEDICAL CONDITIONS
The inclusive campaign comes at a time when a number of big retailers are embracing natural beauty, using plus size models, those with vitiligo, and not Photoshopping out stretch marks or cellulite. Which is why Goodbye Bread received a lot of praise for building on that, and including models with these scars.
"Body scars are a part of a person's life journey that should not be Photoshopped," a spokesman told Metro.co.uk. "Goodbye Bread wants to show to all girls out there that they should love themselves and reject fashion's unrealistic standards."
TIMES SQUARE BILLBOARD FOR 'APPETITE SUPPRESSANT' LOLLIPOPS SLAMMED BY ACTRESS, TWITTER USERS
A photo uploaded to Instragram of the model received more than 30,000 likes, with people commending her bravery.
"I'm happy that she's modeling freely and confidently without worried about showing herself, but, just like we should look past the fact that people have stretch marks or cellulite, we should move past the fact that she has scars," one person said.
Another wrote, "The industry should be more open to models with scars!!! This is so empowering."
"Good for her for not letting her past define her future, we should be empowering each other and embrace our bodies no matter what," wrote a third.
FOLLOW US ON FACEBOOK FOR MORE FOX LIFESTYLE NEWS
This story originally appeared on The Sun. For more, including comments from critics who fear the photos will normalize self-harm, click here to continue reading the original article.