Elon Musk's mother, 69, is the new face of CoverGirl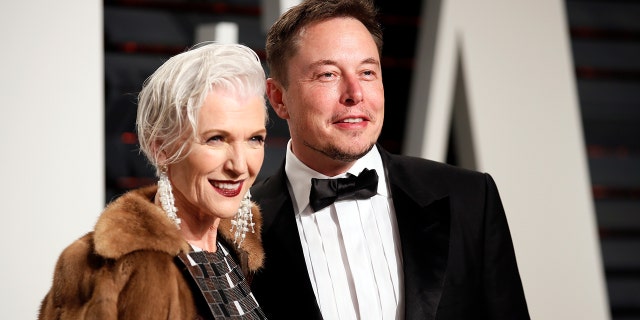 Registered Dietitian-Nutritionist, grandmother of ten, and now CoverGirl.
Maye Musk, the 69-year-old mother of tech mogul Elon Musk, was "so excited" to announce that she will serve as the beauty empire's newest ambassador, via social media on Sept. 27.
"Who knew, after many years of admiring the gorgeous CoverGirl models, that I would be one at 69 years of age? It just shows, never give up," Musk wrote on Instagram. "Thank you COVERGIRL, for including me in your tribe of diversity."
MADONNA USES $600 MASK ON HER BUTT TO KEEP THE SKIN SOFT
Musk, however, is no stranger to the camera. The South Africa native has modeled through the last five decades, having been shot for Vogue Italia, Vogue Korea and Vanity Fair, as well as gracing the covers of New York magazine and Elle Canada, according to The New York Times.
Last year, the silver haired beauty signed a contract with IMG Models, the power agency that Gigi Hadid calls home, and walked in two shows at New York Fashion Week for Spring/Summer 2018.
FITNESS BLOGGER RESPONDS TO HATERS WHO SAY LIFTING WEIGHTS MAKE WOMEN LOOK 'MANLY'
"Aging has been good for me. You develop confidence, you're able to handle the knocks a little easier. I model for my age. I'm not trying to hide it and say I'm 50. I'm so proud that I'm going be 70," Musk told the Times regarding her enthusiasm for her latest gig. Furthermore, the weight of this opportunity is not lost on her.
"I hope it's a larger change happening. People are living longer and enjoying their lives more and know they don't have to disappear at 65 when they retire," she added.
FOLLOW US ON FACEBOOK FOR MORE FOX LIFESTYLE NEWS
Recently, CoverGirl also won praise through the last year for signing 17-year-old James Charles as its first CoverBoy, and Nura Afiaas its first first hijab-wearing CoverGirl.
Older models, too, have been making a comeback in magazines and on runways as of late: Christie Brinkley posed for Sports Illustrated's 2017 Swimsuit Issue at 63, and Versace shut down the runway at Milan Fashion Week by sending 90's supermodels Cindy Crawford, Naomi Campbell, Claudia Schiffer, Carla Bruni, and Helena Christensen down the catwalk.