Ecuador ranked as the #1 place in the world to retire, according to new index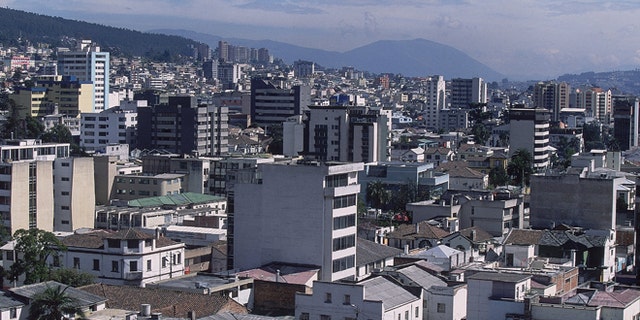 NEWYou can now listen to Fox News articles!
With its warm climate, reasonable housing prices and relatively safe environment, Ecuador tops the list of the best places in the world to retire assembled by InternationalLiving.com.
The Andean nation, bordering Colombia and Peru, won out over European nations like France and Italy as well as some of its fellow Latin American countries on the website's index of the 25 best countries thanks to high scores for affordable cost of living, entertainment and amenities.
Latin America made a strong showing in the Annual Global Retirement Index, with Panama and Mexico coming in second and third respectively, and Costa Rica and Colombia also featuring in the top 10. Uruguay, Nicaragua, Brazil, Honduras, Chile, Guatemala and the Dominican Republic all were included in the top 25.
"The world's top retirement havens for 2015 may dot the landscape from Asia to Latin America to Europe, but they share certain assets," Jennifer Stevens, executive editor of InternationalLiving.com, according to Reuters. "They're safe, offer good value and are places you can settle in with relative ease."
Ecuador's score of 92.7 out of 100 points was based on the country's agreeable climate, the cheap cost of renting or buying property and government discounts for retirees on flights, public transportation and utilities.
"Although prices have risen slightly in recent years, Ecuador's real estate is the best value you'll find anywhere," said Dan Prescher, senior editor at the website.
Second place Panama has been hailed for years as a retirement mecca thanks in large part to the country's Pensionado visa, which is available to anyone with a lifetime pension of more than $1,000 a month. The visa gives retirees discounts on medical services, entertainment, meals, airfares, as well as electricity and phone bills.
"For under $2,000, a couple can live comfortably in a country with a well-earned reputation for being expat-friendly," according to the website.
Malaysia topped the list for Asia – ranking fourth overall – and Spain was Europe's top retirement destination, at six on the list.
Like us on Facebook
Follow us on Twitter & Instagram