Diet product's 'Wonder Woman' cross promotion draws ire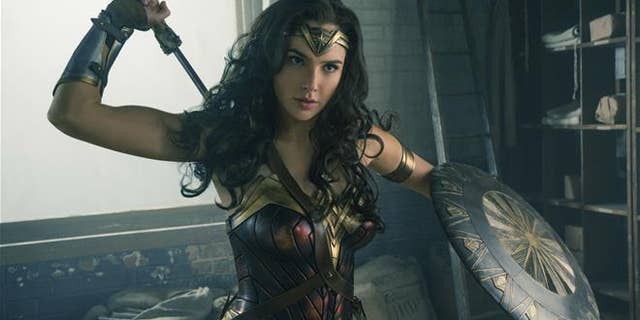 "'Think thin' is not a slogan we need associated with a fierce warrior," the Mary Sue states. Ahead of Wonder Woman's release in theaters next month, the superhero film has entered into a promotional partnership with thinkThin, maker of diet products.
Unsurprisingly, people see some problems with the first major female-led superhero film being tied to weight-loss snacks. Wonder Woman should be an "opportunity to ... celebrate the female form not as a subject of desire but a source of power," Salon argues.
And the Daily Dot says linking Wonder Woman to thinkThin focuses attention on her appearance instead of her actions, doing a disservice to a "feminist icon." There had already been a lot of focus on Wonder Woman's body, with Gal Gadot being called "too skinny" when she was cast in 2013.
Add to that a thinkThin survey identifying invisibility as women's most desired superpower—Mary Sue argues it highlights a "hard to ignore" link between diet messages aimed at women and a desire to have their body disappear entirely—and Wonder Woman has become an example of the "unrealistic standards" women have to deal with: Be strong like the Amazonian warrior, but make sure you maintain the thin figure that society deems attractive.
(This Cosmo weight-loss article infuriated Twitter.)
This article originally appeared on Newser: Diet Product's Wonder Woman Cross Promotion Draws Ire