Danica Patrick wants you to see her 'real' vs. 'produced' abs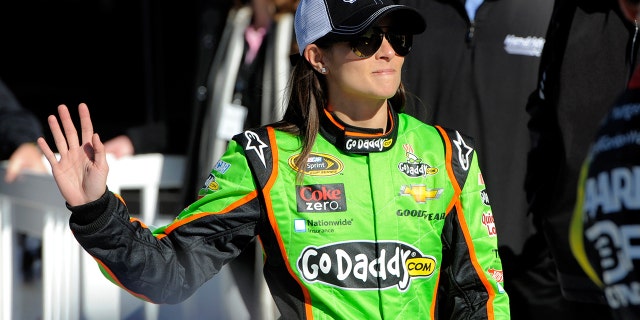 NEWYou can now listen to Fox News articles!
While there's no shame in wanting to look your best on social media, the stream of perfect bodies can often set unrealistic expectations. Which is why NASCAR driver Danica Patrick is hoping to shed light on the difference between "real" and "produced" fitness photos.
Patrick posted two comparison photos on Instagram Tuesday showing how different her abs can look based on the circumstances. While she looks great in both photos, Patrick proves how certain adjustments can make her look more toned.
BBG TRAINER KAYLA ITSINES: ALCOHOL IS 'POISON,' BUT CARBS SURE AREN'T
"The difference between the two is lighting, pose, and clothes adjustments," she wrote.
She also offered words of encouragement for anyone feeling down about their bodies. "We all want to look our best at all times, no shame in that. But don't let someone else's body put yours down. Use it for motivation," Patrick wrote.
Patrick recently debuted the cover of her new health and fitness book, "Pretty Intense," which includes a workout program and 50 healthy recipes. She told Fox News she knows the program works and wants to motivate people to be successful.
FOLLOW US ON FACEBOOK FOR MORE FOX LIFESTYLE NEWS
When it comes to her own diet and fitness regimen, Patrick works hard to maintain her toned body. She exercises two to three times a day and when it comes to food, she doesn't believe in cheat days.