CrossFit mom does adorable workout with her 6-month-old baby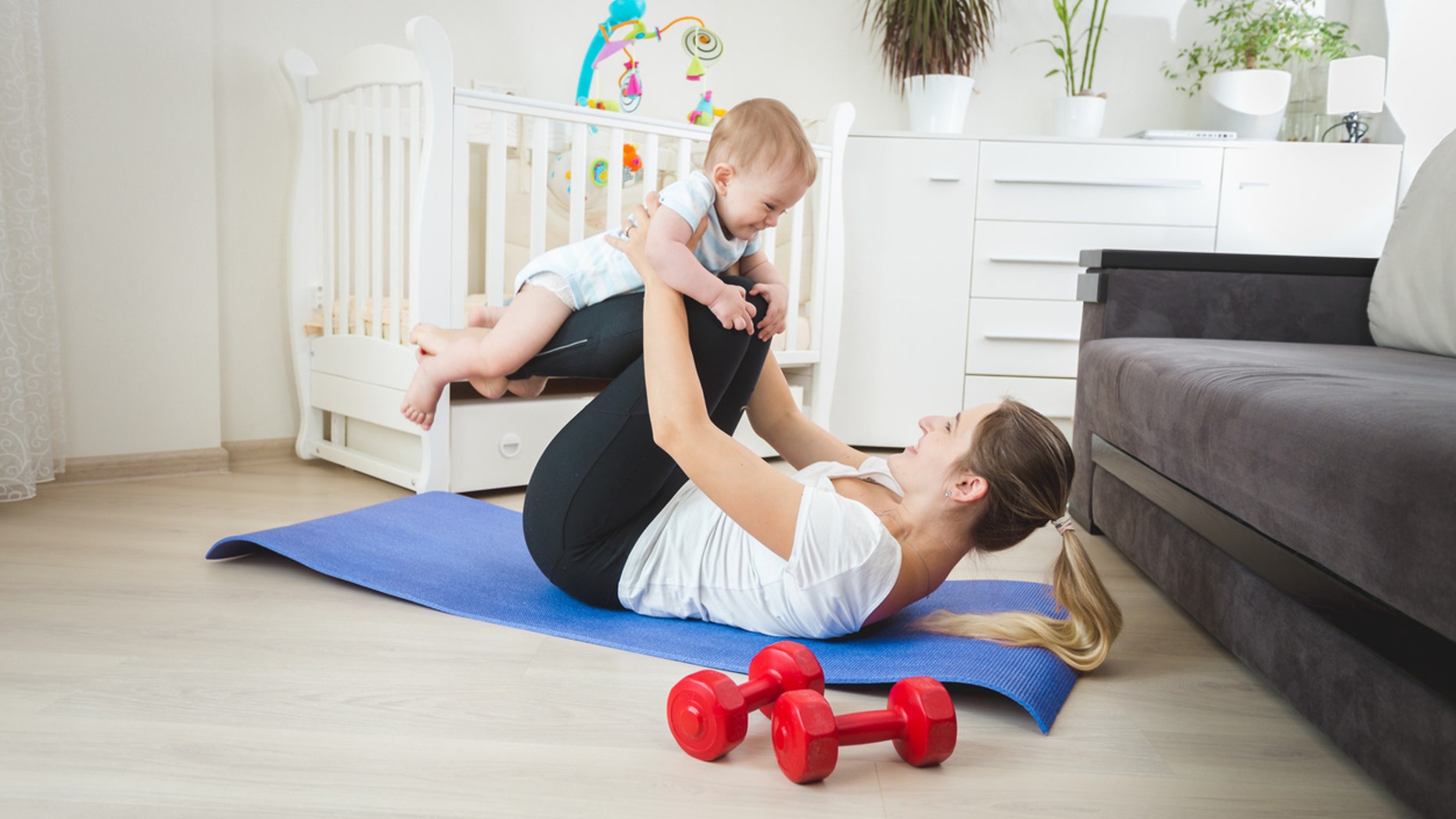 Last week, a mom and CrossFit trainer posted a video of her work out on Instagram. Since putting it up, her video has been reposted and viewed over 500,000 times.
Janzen Hall was finishing up her workout at her sister's gym, CrossFit Chanute, and started to stretch, Cosmopolitan reports. The video shows Hall laying on her stomach with her 6-month-old baby, Dreiling next to her.
TANNING MISHAP LEAVES ADIDAS LOGO ON WOMAN'S LEG
As she stretched, her son started lifting himself off of the floor coming into a baby version of a plank.
The 25-year-old decided to join her son and did a push-up every time he muscled his way up.
Hall's sister recorded the video of the two of them working on their abs – Dreiling holds his plank for quite some time before lowering himself back to the ground.
By the time the pair quit, Dreiling had done four push-ups in a row.
When the video was reposted, comments swarmed in – mostly positive about Dreiling's tiny feats of strength. However, some questioned whether the mom was pushing her baby to do a little more than he should be.
FOLLOW US ON FACEBOOK FOR MORE FOX LIFESTYLE NEWS
"That was a little hurtful," she said. "I would never force my baby to do that. It was all in fun."
According to Dr. Claire McCarthy, MD, a physician at Boston Children's Hospital and an Assistant Professor of Pediatrics at Harvard Medical School, Dreiling's behavior is normal for babies learning how to crawl.
Hall, who says Dreiling has always been a very active baby, is just happy to have him join her in the gym – she captioned her photo with the hashtag #crossfitbaby.