Couple's double marriage proposal goes viral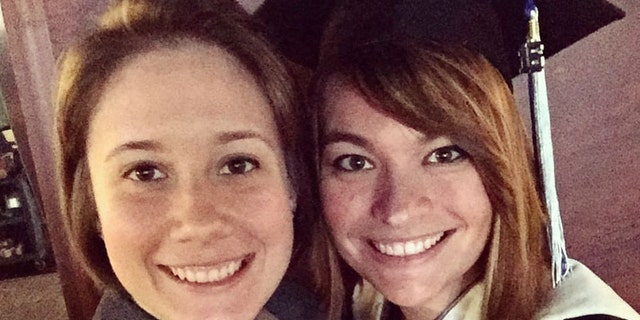 Two Tennessee women have captured hearts across the Internet as a video of their unexpected double marriage proposal has gone viral.
Becky McCabe and Jessa Gillaspie were enjoying Memphis Zoo's beer festival, where they had their first date, and they were posing for photos together. Gillaspie was totally unaware that McCabe was about to pop the question — or that the camera was rolling, Yahoo Lifestyle reported.
DELTA-OBSESSED COUPLE CELEBRATE WITH AIRLINE-THEMED WEDDING
"Can we get a candid one like we're talking?" McCabe asks the photographer after a snapshot. As the couple go in for a kiss, McCabe begins to speak quietly, "You're the girl I just want to be with… will you marry me?" she asks, getting down on one knee and whipping out a ring.
An ecstatic Gillaspie shrieks, jumps and runs out of the frame.
"Oh my God, oh my God, oh my God, oh my God!," she exclaims, rummaging in purse, and pulling out a ring of her own.
DAD TAKES LATE SON'S GIRLFRIEND TO PROM AFTER TEEN DIES IN CAR CRASH
"STOP!" the pair scream, as they hug and embrace, overwhelmed with joy.
"I guess that's a yes!" one of the women says. "We just proposed to each other."
In the days since the May 25 milestone, the "secret" video of the double proposal has gone viral on social media. Gillaspie soon shared the 47-second clip to Facebook, which has been viewed over 1.3 million times and liked 22,000 times.
"I had no idea she planned to propose, and she had no idea I planned to propose to her! We were both so surprised!!!! We were surrounded by our friends and had the most amazing night. I am the luckiest girl in the world to be able to call her my fiancé," Gillaspie wrote of the emotional moment, including the clever wedding hashtag "#TheMcBabes."
FOLLOW US ON FACEBOOK FOR MORE FOX LIFESTYLE NEWS
"We are shocked at all of the love and support that we have received. We are happy that we were able to share the happiest moment of our lives and put a smile on people's faces!" she told Fox News of the experience.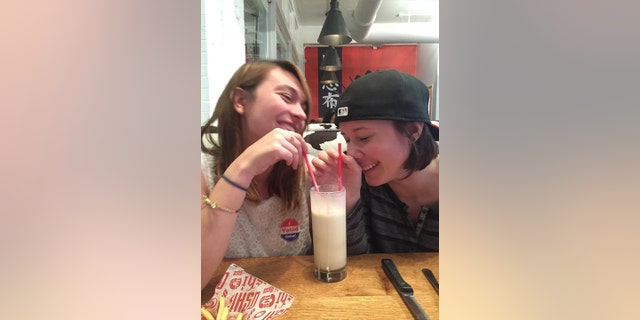 "It has to have been the best proposal that anyone could have asked for," she later added on Facebook.