Couple takes Waffle House-themed wedding portraits after posing for Waffle House engagement pics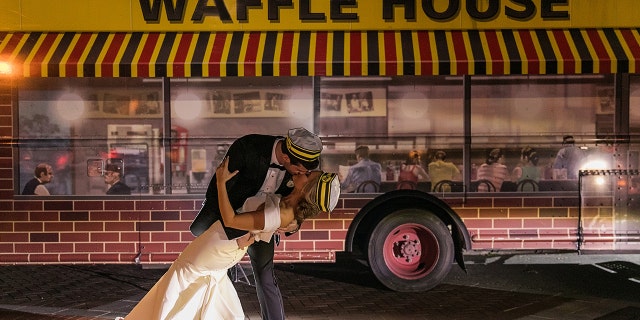 Newlyweds Scott and Katherine Sheely both professed a deep love for Waffle House on their very first date, so it's no surprise that they went full Waffle House at their wedding, too.
The Sheelys, who said "I do" in Atlanta over the weekend, decided to share their passion with their wedding guests as well, and hired a hired a Waffle House food truck to appear at the end of the night. But that's not all — Scott and Katherine also posed for wedding portraits in front of the truck, dressing up in classic Waffle House caps.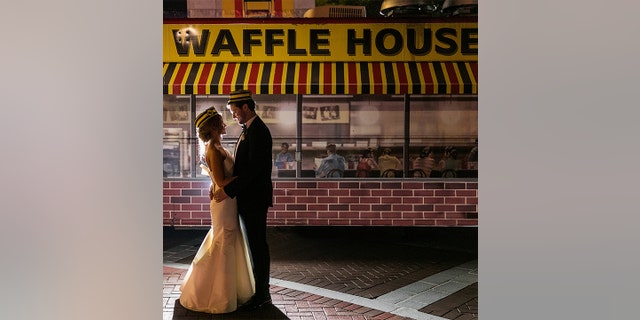 'PLANE BAE' TEASES NEW BUDDING ROMANCE: 'SHE'S A VERY VERY VERY LOVELY GIRL'
"My All-Star Special," Katherine captioned some of the photos on Instagram, making reference to a Waffle House dish (waffle, eggs, meat, hash browns) that they both consider a favorite.
"When he told me he was in love with Waffle House, I knew he was the guy for me," she told Today.com.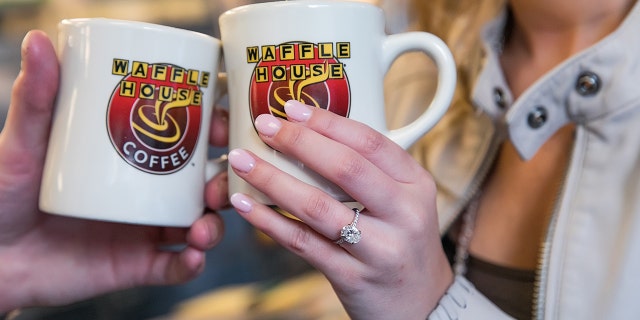 The couple even hinted at their hilariously adorable wedding-night theme in their "save the date" announcement, which pictured Scott and Katherine sharing a kiss in front of a Waffle House, and Katherine proudly displaying her engagement ring while holding a Waffle House coffee mug.
"My only stipulation was that we had to have some engagement photos at Waffle House," Katherine told Today.com of her instructions for photographer Genya O'Neall of VUE Photography.
"I think she was a little taken aback."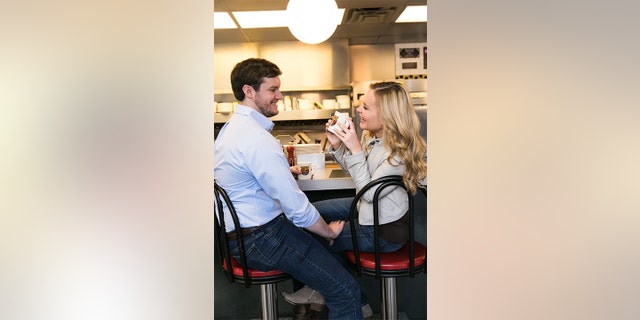 FOLLOW US ON FACEBOOK FOR MORE FOX LIFESTYLE NEWS
Waffle House, on the other hand, expects other couples to follow in the Sheelys' footsteps: In announcing the news on Instagram, the restaurant heaped congratulations on the newlyweds, but made sure to add a telephone number for interested parties with "catering and food truck inquiries."