Couple at Disneyland propose to each other at same moment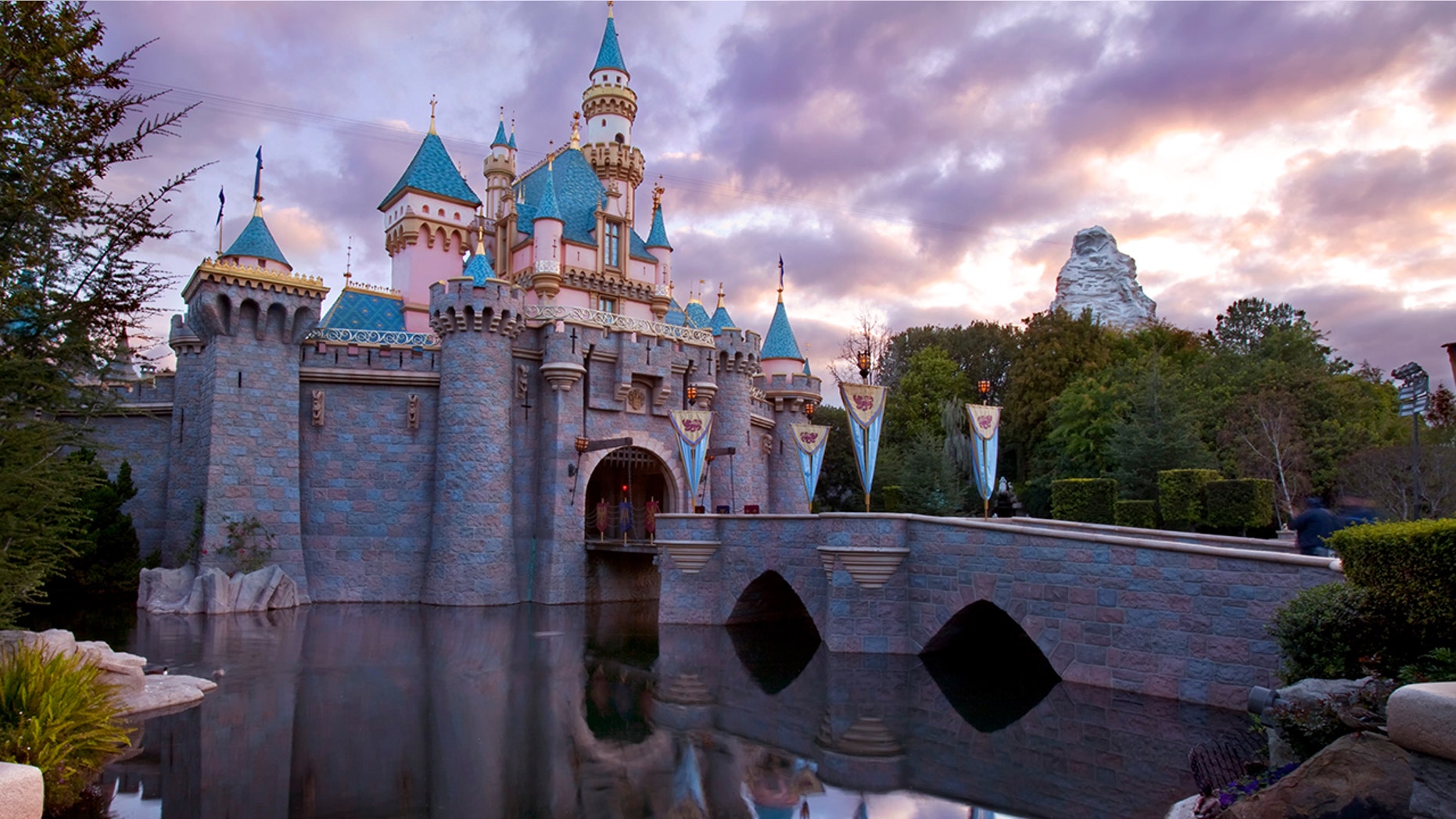 The Happiest Place on Earth became the perfect backdrop for one couple's "happiest moment" when they proposed to each other at the same time in front of Cinderella's Castle at Disneyland.
In footage of the surprising moment, Jesse Tober, 20, pulls a ring box out of her pocket and gets ready to pop the question to boyfriend Kasey Donovan.
Donovan, 24, laughs when he sees the ring then reaches into his backpack and pulls out his own engagement ring. "Are you serious?" he asks, before getting down on one knee in front of his equally shocked girlfriend and asking her to marry him.
NEW YORK WOMAN'S HILARIOUS 'NOT ENGAGED' INSTAGRAM PAGE GOES VIRAL
"TELL ME WHY WE JUST PROPOSED TO EACH OTHER AT THE SAME TIME AT OUR FAVORITE PLACE I'M SPEECHLESS," Tober wrote on Twitter when sharing news of the couple's dual proposal.
Footage of the engagement has since gone viral, with over 3.19 million views as of Tuesday morning.
Tober said the entire thing was a total surprise. "We had no idea either of us were going to do it," she told Cosmopolitan. "It was the happiest moment, at the Happiest Place on Earth."
Tober had been planning her proposal for three months, while Donnovan decided to pop the question a month ago and recently purchased a Disney-inspired ring.
"We're just so in sync as a couple, I'm not surprised this happened," Tober said. "I don't know how to explain it, it almost seems normal that we both did this."
The couple first connected nearly two and half years ago on social media when Donovan randomly followed Tober on Twitter, according to Cosmopolitan. After five months, they met in person when Donovan flew from his home in California to meet Donovan in upstate New York, where the two took a trip to Niagara Falls.
Their next big trip together was to Disneyland. "It was so fun and special and there's nobody else I would have wanted to show it to me," Tober said.
FOLLOW US ON FACEBOOK FOR MORE FOX LIFESTYLE NEWS
The couple's shared love of all things Disney has since bonded them — they even hope to tie the knot at Disneyland.
"If we have enough money, we'd love to have our wedding there," Tober says. "That would be so special."