Costa Rica Wants To Free Animals From Their Cages And Close Their Public Zoos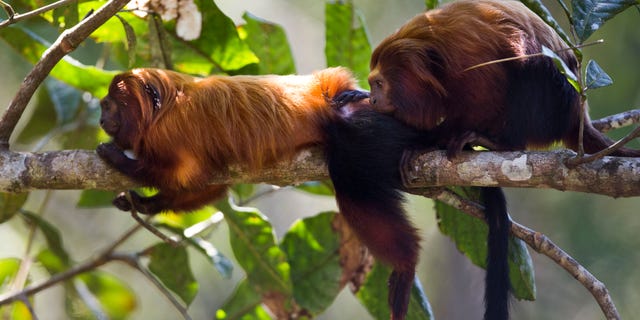 Officials in Costa Rica have plans to close both of the country's public zoos next year so that animals can be freed from their cages. But the foundation that runs the animal parks said Saturday it is trying to keep them operating.
Environment Minister Rene Castro announced in recent days that the 97-year-old Simon Bolivar zoo in central San Jose will become a botanical park next year. Another zoo west of the city, the Santa Ana Conservation Center, also would close. Together they hold 400 animals of 60 species, including a lion, crocodiles, monkeys and a tapir.
The Environment Ministry said the animals would be released into the wild or sent to rescue centers.
The foundation that runs the zoos, known as Fundazoo, has asked an administrative tribunal to block the closure, foundation spokesman Eduardo Bolanos said Saturday. It argues that its contract to run the zoos has been renewed through 2024.
"We're worried about where the ministry is thinking of moving the animals since the Simon Bolivar and the Conservation Center are the only ones that have a veterinarian specialized in forest species and an animal nutritionist," Bolanos said.
Costa Rica banned circuses with animals in 2002 and has also barred sport hunting.
Based on reporting by The Associated Press.
Follow us on twitter.com/foxnewslatino
Like us at facebook.com/foxnewslatino