Cop makes New York Fashion Week debut, walks runway in designer wedding gown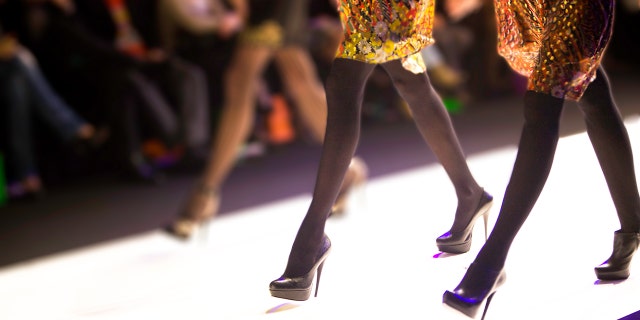 A Long Island cop who moonlights as a model made an arresting appearance in her first-ever Fashion Week show.
Samantha Sepulveda, who patrols Freeport, N.Y., strutted the catwalk Friday in a dazzling bead-studded wedding gown with a plunging neckline.
"That was so exhilarating!" Sepulveda told The Post, saying it rivaled a "hot call" for police. "It was a different kind of adrenaline pump."
NEW YORK FASHION WEEK RUNWAYS MORE DIVERSE THAN EVER BEFORE
Australian designer Azulant Akora chose Sepulveda, who modeled for her Down Under last year, to close her 12-gown show as a bride.
"I'm inspired by her confidence," Akora said. "I feel Sam represents millennials and I wanted to create a wedding gown for millennials."
The form-fitting frock features hand-sewn beads to mimic ripples of water, " Akora said. "I wanted to capture the fluidity and serenity of the light."
Since The Post revealed Sepulveda's sideline in January, the people of Freeport have reacted warmly, she said: "They're a lot nicer because they feel they know me. I'm not just a jerk cop."
But she hasn't gone soft: "I'm still the No. 1 summons issuer."
FOLLOW US ON FACEBOOK FOR MORE FOX LIFESTYLE NEWS
Sepulveda, 33, plans to step up her worldwide modeling, and may venture into acting or reality TV.
While a real-life wedding is not on the horizon, Sepulveda hopes her bridal gig is "foreshadowing." She doesn't have a boyfriend now, "but I'm ready to settle down."
This article originally appeared on The New York Post.