College student's viral photo leads to calls from modeling agencies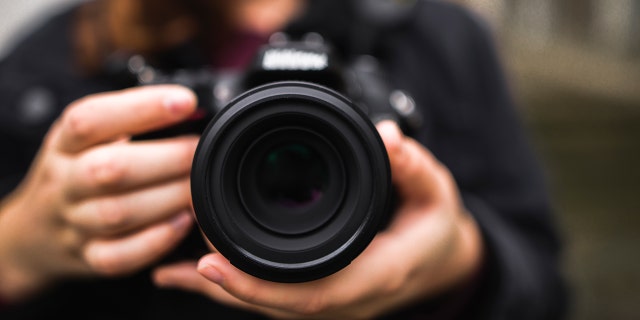 A New Hampshire college student's life could change due to a viral photo.
Anok Yai, 19, of Manchester, NH, was attending a homecoming event on Oct. 21 at Howard University in Washington, D.C., when photographer Steven Hall asked to take her photo for his Instagram account.
Hall, an alumnus of Howard who works at the school, told The Washington Post he photographs things "he finds interesting."
"I wanted to do as many shoots as possible and to take as many photos of fashionable Howard students as I could," Hall told The Washington Post. "My goal was to get 50 or 75 dope photos."
Hall said he bumped into Yai and asked to take a few photos of her.
WOMAN SUES SEPHORA, CLAIMS LIPSTICK SAMPLE GAVE HER HERPES
"Mysterious. Just a tall, dark-skinned and insanely beautiful person. I told her 'I don't know what you've been doing, but you should definitely be photographed and you should be modeling,'" Hall said.
On Oct. 21, Hall uploaded Yai's photo to his account with a caption stating: "Saw her right at the end of Yardfest. Stunning."
The photo had received more than 15,000 likes by Wednesday, and Yai said last week she's heard from three modeling agencies.
"I got an email from a modeling agency," Yai told The Post. "They said they were interested in having me and they had me call them. And they just set up tons of interviews and it just went on from there."
The Plymouth State University student said she was born in Egypt until she moved to the U.S. at age 2. She said her family's heritage is Sudanese.
Yai said the outpouring she has received from the viral photo was overwhelming.
STUDENT CLAIMS SHE WAS CALLED OUT FOR 'INAPPROPRIATE OUTFIT,' UNSURE WHY
"There was one day where I had a bunch of classes, and I had done about three to four interviews, and my sister kept saying here's another one, and here's another one," she said.
"And I was nervous because I had just gone from being a random girl living in New Hampshire to an Instagram famous model. I wasn't sure if I could handle all the expectations."
The biochemistry student told the Boston Globe she was considering modeling part-time.
FOLLOW US ON FACEBOOK FOR MORE FOX LIFESTYLE NEWS
"It was a dream that I always wanted, but I wasn't sure if it was going to happen," she said.
The Associated Press contributed to this report.