Cinco de Mayo beer sales outpace St. Patrick's Day and Super Bowl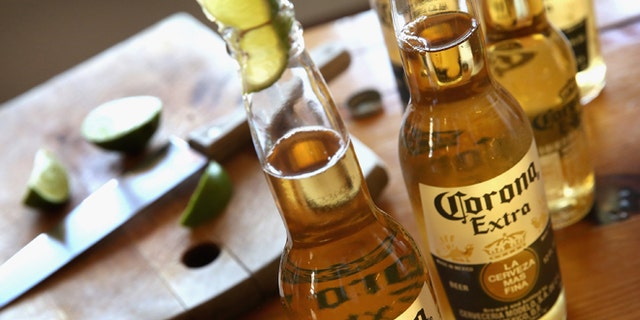 NEWYou can now listen to Fox News articles!
Cinco de Mayo has grown into one of America's booziest holidays – with revelers consuming more beer on this day than on the Super Bowl or St. Patrick's Day.
Alhough a lot of people are convinced the holiday celebrates Mexican independence, which is actually celebrated on Sept. 16, it actually marks the anniversary of a small skirmish, the 1862 Battle of Puebla, when a desperate group of fighters defeated a French Army in part of the War of French Intervention.
According to the measurement company Nielsen, during the week of Cinco de Mayo last year, Americans bought more than $735 million worth of beer and related malt beverages.
The Mexican beer sector, thanks in large part to Cinco de Mayo, is a booming business.
"Cinco de Drinko" as the day is sometimes referred to disparagingly, landed on the holiday landscape thanks to a growing push for Mexican-American consumers in the U.S.
In the 1980s, Anheuser-Busch, Coors and Miller altogether spent nearly $38 million dollars in advertising directly to the Hispanic market, according to Jose M. Alamillo, author of Studies in Symbolic Interaction.
In 1989, the San Antonio-based Gambrinus Group, regional importers of Corona and Grupo Modelo, launched a Cinco de Mayo-themed ad inspiring Mexican-Americans to begin to only drink Mexican beer on this day. The campaign took off.
Corona beer, Mexico's top-selling brand in the U.S., will spend $2 million on national TV spots for Cinco de Mayo – or $1 for every case Corona sells during the week leading up to May 5.
Don Mann of the Gambrinus of San Antonio, a Corona importer told the Wall Street Journal, "Our promotion in early May is a major marketing investment, because it sets the stage for the all-important summer selling season."
Simply use the hashtag #CincoDeMayo in Twitter, and it's easy to see the plethora of advertising openings flooding the site. From Bud Light to guacamole recipes to tequila the holiday has emerged as an ever-escalating opportunity for companies to market Mexican-themed products to consumers.
Despite its popularity in the U.S.,Cinco de Mayo remains a minor holiday in Mexico, which means that there is no true traditional celebration to push back against the commercialism.
With events around the country sponsored by beer and liquor vendors, there have been growing calls from the Latino community to make the holiday less booze-soaked festivities – to date falling on deaf, or drunk, ears.
Like us on Facebook
Follow us on Twitter & Instagram