Christie Brinkley shares her secrets for rocking a bikini at age 63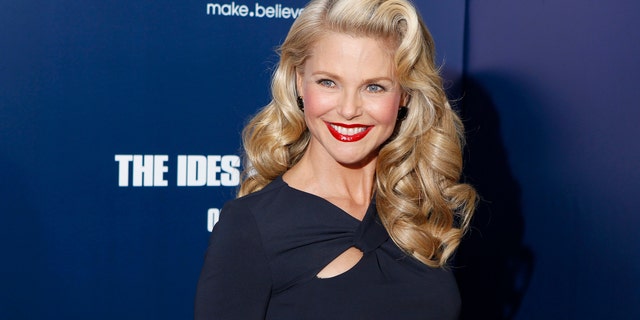 Can you believe Christie Brinkley is 63? The skin-care-line creator and veteran model (she landed her first Sports Illustrated cover in 1979!) shares how she stays so fit, her healthy food philosophy, and why she's not done saying yes to bikinis.
My words of wellness are…
Live your life being kind to your body. I exercise because I want to have healthy joints and be able to ski with my kids. Feeling good is looking good, and that can translate to an energy you exude.
A current favorite workout is…
Cycling class — SoulCycle, Peloton, Flywheel. It's a way to kick your metabolism into high gear while having fun. I also have a fat-tire bike that I ride on beaches and trails. Some days the only free time I have to exercise is while I'm drying my hair, so I do lunges and squats.
My food philosophy is…
I am a vegetarian but an aspiring vegan, I like to say. I try not to eat too much animal product. My diet is mainly fresh fruit and vegetables, grains, and beans.
Women shouldn't be afraid to…
Break the rules. We're told you can't grow your hair past your shoulders or wear a bikini after a certain age. But women shouldn't allow those barriers to stop us from doing things simply because we've been told that somehow we're not as relevant as we once were. Anything I can do to help break down those restraints — like my Sports Illustrated photos — count me in.
The health habit I wish I'd started when I was younger is…
Wearing sunblock. I grew up in Malibu on the beach. At 18, I got a job as a model, and I was sent to beaches all over the world. I was handed a bikini and told to get a tan, and I was only too happy to comply. I look back at some of the pictures, and I am the color of leather! I can't believe I got so tan.
My skin secret these days is…
Heal, repair, and protect from further damage. Like, for the "Sports Illustrated" shoot, I got a spray tan. I love stand-up paddleboarding, so now I think about putting on exercise leggings and a rash guard to not let the sun bake on me. And I adore my Recapture 360 cream. I swear by it. It's my shield.
RELATED: 6 badass athletes in the 2017 'Sports Illustrated' Swimsuit Issue
I have learned from my kids…
To see the world from different perspectives. I like the way they are so carefree. Sailor, 18, happens to be a great dancer, so I follow her moves and try to copy her. Alexa, 31, is a real poet, and I just love seeing things through her prism. My son, Jack, who's 21, he's my adventure kid. They make me laugh.
My most recent moment of bliss came…
Last night. My son came home and we went out for dinner, and I ordered a dozen oysters and I just kept going, "Ahhh." I had my sunshine there, we were laughing and talking, I had a glass of champagne.
A trend I'm loving is…
Women supporting women. I see how my daughters communicate on social media, and it is so much about cheering each other on. I think there is a real movement toward kindness.
This article originally appeared on Health.com.