Choosing a wedding date? Cutesy days might not be great for marriages, study says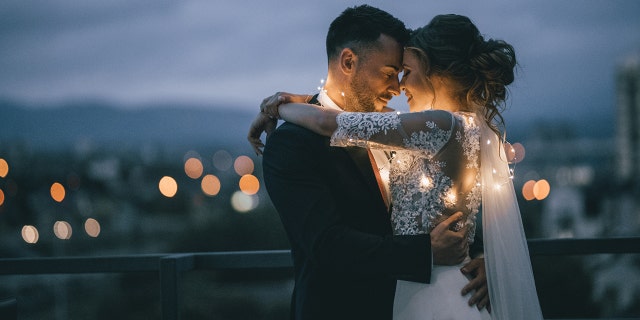 Choosing a wedding date is a big decision. Should you opt for a date over the school holidays, or save pennies by picking a weekday, or even plan a Christmas marriage?
Well, a study could help you narrow down the options, after researchers at the University of Melbourne revealed having your wedding on a specific date could spell bad news.
BRIDE CANCELS WEDDING AFTER FRIENDS REFUSE TO COVER $60G COST
The reserachers analyzed one million married couples and found February 14 — aka Valentine's Day — to be the worst date to get married.
Some 11 percent of those who got hitched on the romantic day were divorced within five years.
After nine years, 21 percent had legally split.
WOMAN CLAIMS SHE WAS TRICKED INTO MARRYING A COMPLETE STRANGER
But Valentine's Day isn't the only date you should steer clear of. The study also pointed to "special number days," such as September 1999 (which also reads as 9/9/99).
It's been suggested that couples who choose these dates are more focused on the perfect wedding than a happy marriage.
Would you avoid them?