Chile priests ask Pope Francis to reconsider nomination of bishop tainted by sex abuse case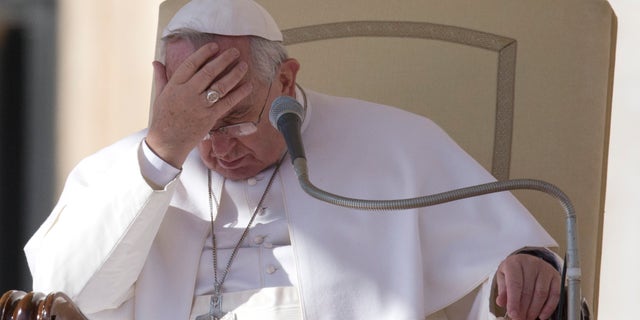 SANTIAGO, Chile (AP) – A group of Chilean priests on Thursday demanded the resignation of a bishop, accusing him of covering up for a prominent priest who sexually abused altar boys.
The priests and deacons in the southern city of Osorno made their request to Ivo Scapalo, the papal nuncio in Chile. They said newly appointed bishop Juan Barros Madrid covered up for the Rev. Fernando Karadima.
Victims have said Karadima began abusing them at his residence at the Sacred Heart of Jesus church in Santiago about 20 years ago, when they were between 14 and 17 years old.
The Vatican sanctioned Karadima by ordering him to a life of "penitence and prayer" in 2011. A Chilean judge later dismissed a criminal case because the statute of limitations had expired, but she determined the abuse allegations were truthful.
Barros, who was close to Karadima, was appointed bishop by Pope Francis in early January.
About 50 Chilean lawmakers signed a petition this week asking the Vatican for his resignation, and more than 1,000 residents of Osorno have signed a similar petition protesting his nomination.
Like us on Facebook
Follow us on Twitter & Instagram