Chicago schools see fewer Hispanic students taking extended vacations abroad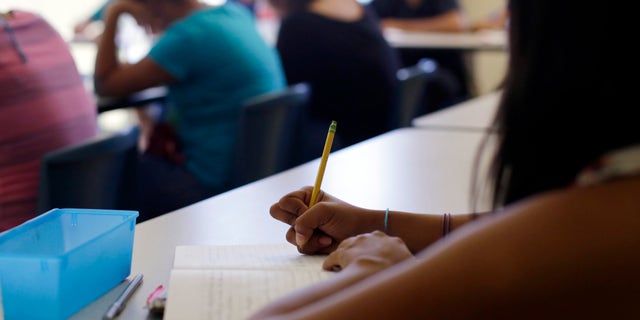 CHICAGO (AP) – Educators at Chicago-area schools with high populations of Hispanic students say they're no longer seeing large numbers of students taking extended winter absences to visit family abroad.
Antonio del Real, dean of students at Community High School in West Chicago, told The Chicago Tribune that only a handful of Hispanic students asked for extra time off around the holidays this winter, down from 10 to 15 percent of the student population five years ago, resulting in a drop in the number of students who need to catch up in January. Officials in other school districts reported similar decreases.
"It's great that they can be here and not miss so much," del Real said. "We still have students leave, but not for long periods of time."
A decade ago, school officials were holding forums to educate parents on the importance of attendance and making it clear that students who stayed out of school for extended periods could fail.
School officials say parents have told them immigration enforcement makes it harder for families with mixed immigration status to re-enter the United States after long breaks. Also, many current parents of Hispanic students went to school in the U.S., so they are more familiar with the importance of attendance.
"I'm seeing my former students bring their kids here as students," said Eileen Considine, principal at Columbia Explorers Academy in Chicago. "My parents are very respectful and they understand that it's very important for their kids to be in school."
Maria Cerpa, 36, of Chicago said her parents would pull her out of high school for weekslong family trips to Mexico in the 1990s. When she scheduled a family trip this winter, she made sure her children returned to school on time.
"I think it's really important that they know where their roots come from, and they need to appreciate what my parents went through in order for us to be here," Cerpa said. "But I want them to be prepared when they go to college and to be able to handle the classes."
Like us on Facebook
Follow us on Twitter & Instagram