Canada bride's hair dyed blue after pen explodes days before wedding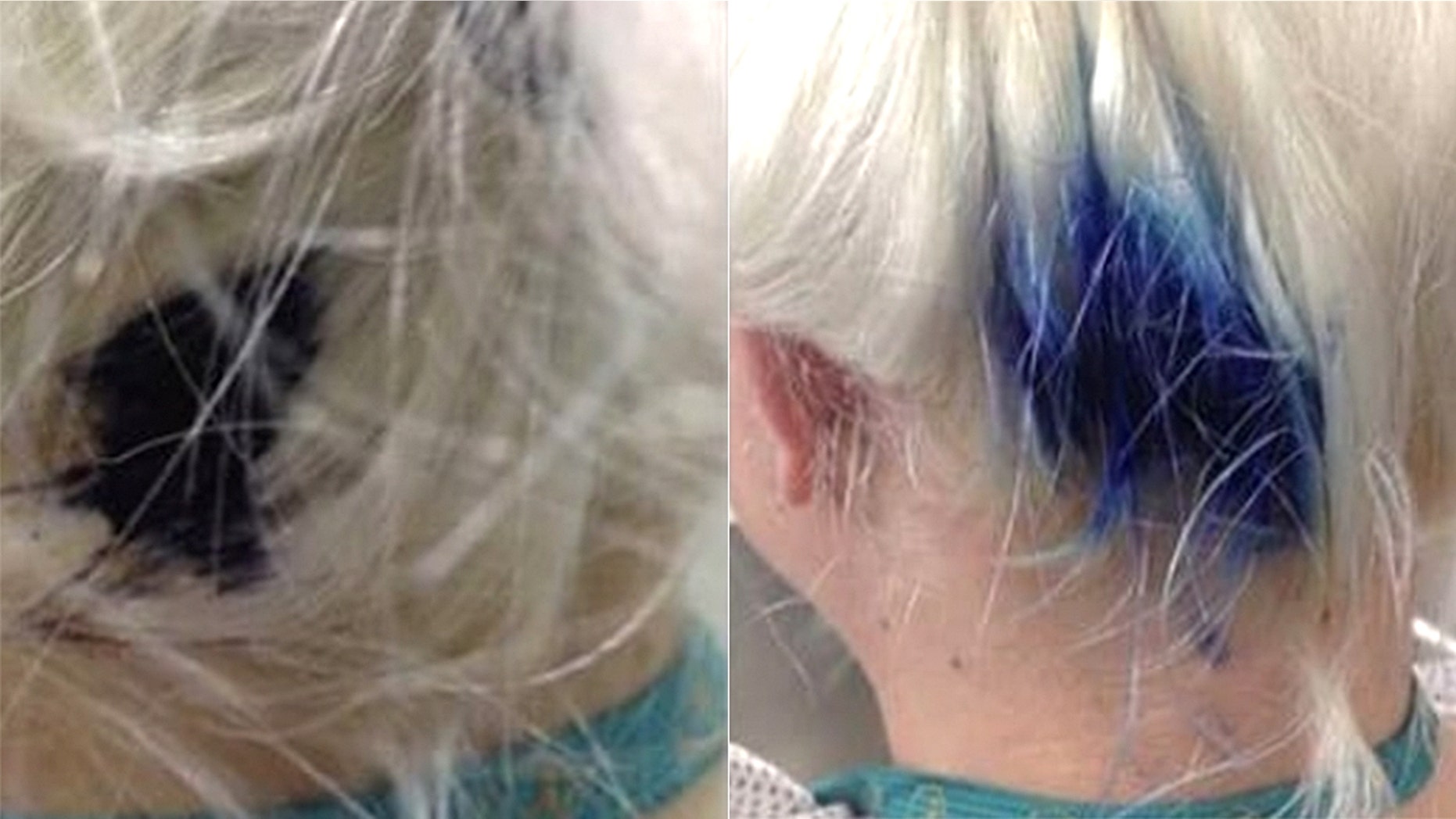 While wedding tradition calls for every bride to have "something blue," most soon-to-be newlyweds have a choice in selecting which item fits the bill. However this almost wasn't the case for one Canadian woman, whose mishap with an ink pen left her with a large blue stain in her blonde hair shortly before the big day.
Daphne Martin had twisted her platinum hair up at work and secured it with an ink pen. Unfortunately the pen turned out not to be the best accessory when it somehow exploded, leaving a large ink stain at the back of Martin's neck.
DOG-SHAPED ICE CREAM TREATS FROM TAIWAN ARE FREAKING OUT THE INTERNET
"A co-worker approached me and told me what had happened, and I was in complete shock," Martin told Allure.
The bride-to-be's colorist, Kelly O'Leary-Woodford, shared a photo of the mishap on social media Wednesday. "One week before my client's wedding, her pen that was in her ponytail burst. What number is this on your 'worst ever' scale?!" she wrote.
Martin, who's gone to cosmetology school, rushed home and took matters into her own hands. "Let's just say there was a series of ponytails and kitchen sink hair-washing," says Martin,
She enlisted the help of her fiancé to get the dark stain out of her hair. "I washed the area, blew it out, and then applied bleach. Surprisingly enough, five minutes of bleach got that out of my extremely light hair. My hair was back to normal that day — even an hour later, thank goodness."
FOLLOW US ON FACEBOOK FOR MORE FOX LIFESTYLE NEWS
O'Leary-Woodford warned others against putting a pen in their hair, calling this the "craziest thing she's ever seen."
"Kelly has never let me live it down," Martin told Allure. "I've learned my lesson: No more pens as hair accessories."