Can Chia Seeds Really Fight Wrinkles? Experts Weigh In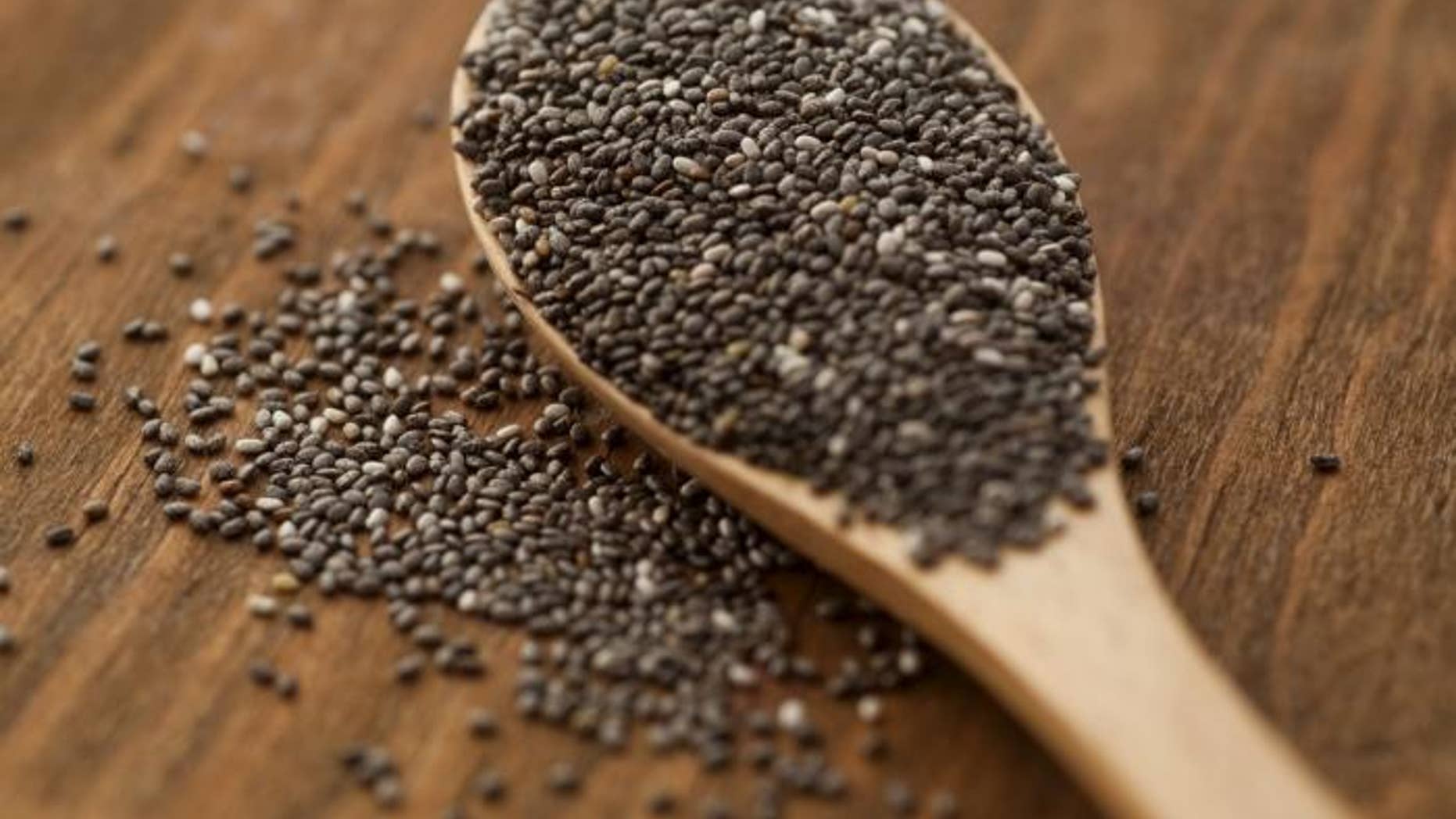 Forget "the pottery that grows."
Chia seeds, which first gained notoriety in the form of the Chia Pet, are popping up in several skincare products, all promising to boost hydration and lead to soft, youthful features.
So what's on the market?
A chia serum by renowned dermatologist Dr. Nicolas Perricone promises to "leave the skin velvety-soft to the touch and visibly vibrant." Cosmetics brand One Love Organics offers a foam cleanser known as "Chia Whip," which claims to remove excess dirt and oil from your face "in a sea of bubbles." And then there's the anti-aging facial oil by health advocate Annmarie Gianni, which claims it can give your skin "a powerful antioxidant boost" to fight the dreaded signs of aging.
But do they work? Some dermatologists say chia seeds hold promise— but it depends on what you're hoping to achieve.
"Chia seeds contain omega-3 oils, which have been used to treat a number of skin disorders," explains Dr. Oscar Hevia, a cosmetic dermatologist and founder of The Hevia Center for Research. "Omega-3 oil can potentially provide a number of beneficial effects for the skin, including protection of the top skin layer and promotion of wound healing, among others."
Dr. Whitney Bowe adds that chia seeds can also soothe upset skin.
"Chia seeds contain molecules with antioxidant and anti-inflammatory properties, which theoretically could be beneficial for both prevention of wrinkles, as well as the calming inflamed skin," she says.
But experts advise caution when it comes to the belief that chia seeds alone can fight aging.  In addition, with many chia-containing skincare products costing nearly $100, it can be very expensive for those looking for long-term results. Beverly Hills-based dermatologist Dr. Vicki Rapaport believes chia seeds have potential, but more studies are needed.
"Yes, it's a super food loaded with fatty omega-3 that expertly lubricates the skin," says Rapaport. "Yes, it contains amazing antioxidant properties that help fight free radicals in the skin, which translates to helping our skin stay less saggy and spotted. But is it better than squalene or argan oil? I think not, but I'm willing to give it a try until some other super food kicks it off of its beauty stage."
Bowe also agrees that there is very little data to support the claim of using oil from chia seeds directly onto the skin for younger-looking skin.
As an alternative, Bowe suggests investing in skincare products highlighting ingredients that have been proven to benefit the skin, including retinol, glycolic acid, and green tea extracts, among others.
Experts also say adding the seed to everyday dishes may be more beneficial than applying it directly to the skin.
"The crushed and milled seeds do absorb water and turn into a gel-like substance that can hold hydration against the skin's surface and add to softness and moisture retention," says Dr. Jessica Krant, an assistant clinical professor of dermatology in New York City. "Hydration at the skin's surface plumps up dried cells, helping to hide fine lines and wrinkles."
At the very least, there is hope for those hoping for softer skin.
"Chia seeds may help mainly by just being good moisturizers," says Krant.