Cafe owner helps homeless man with hand out, but says he is the angel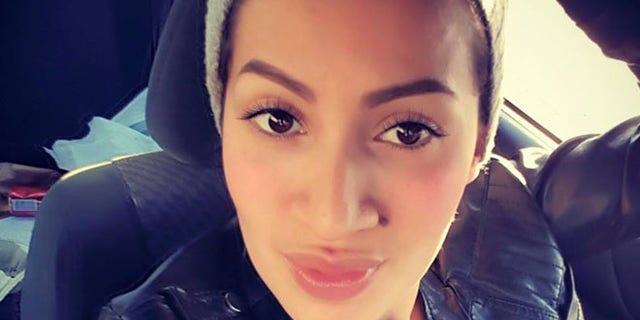 NEWYou can now listen to Fox News articles!
Cesia Abigail Baires, the owner of Abi's Café in Minneapolis, gained national notoriety this week for simply helping out a fellow human being.
Marcus, a homeless man who came into Baires' Salvadoran restaurant to ask for money, was given more than he'd bargained for when she offered him a job washing dishes Tuesday.
According to her Facebook post on March 25, "He came in to the café asking me for some $$. I asked him 'why he didn't have a job, you know nothing is given to me for free right?' He said 'Well, I have a lot of felonies and not one wants to hire me for that, so now I had to turn myself to the streets and get money the only way I know, stealing and asking for money.'"
Her post goes on to say that she was short staffed, so she asked him to work.
"He got so happy," Baires told Fox 9. "That moment, his face, I was just like, you made my heart smile when he made that face."
She wrote in her post that as Marcus was washing his hands and began to tie an apron around his waist, she offered him a sandwich. He promptly wrapped up half the sandwich and ran outside to offer it to his friend, whom he said needed it.
Marcus has been working for almost two weeks, Baires says in her post, and he's been on time for his two-hour shift, helping take out the trash and washing dishes. He buys food at the restaurant and Baires gives him a discount.
Baires says in her post she feels she's been blessed, so she wants to give back. "We want change? Well, start by making one -- team #cesiabi."
Abi's Café has been increasingly busy since she posted Marcus's story online. Baires told Fox 9 she broke down in tears because she was so happy, feeling for the first time that her life is really coming together.
"People say I'm an angel for him," Baires said. "It's been the other way around."