Bye-Bye Blisters: Love Your Shoes and Wear Them, Too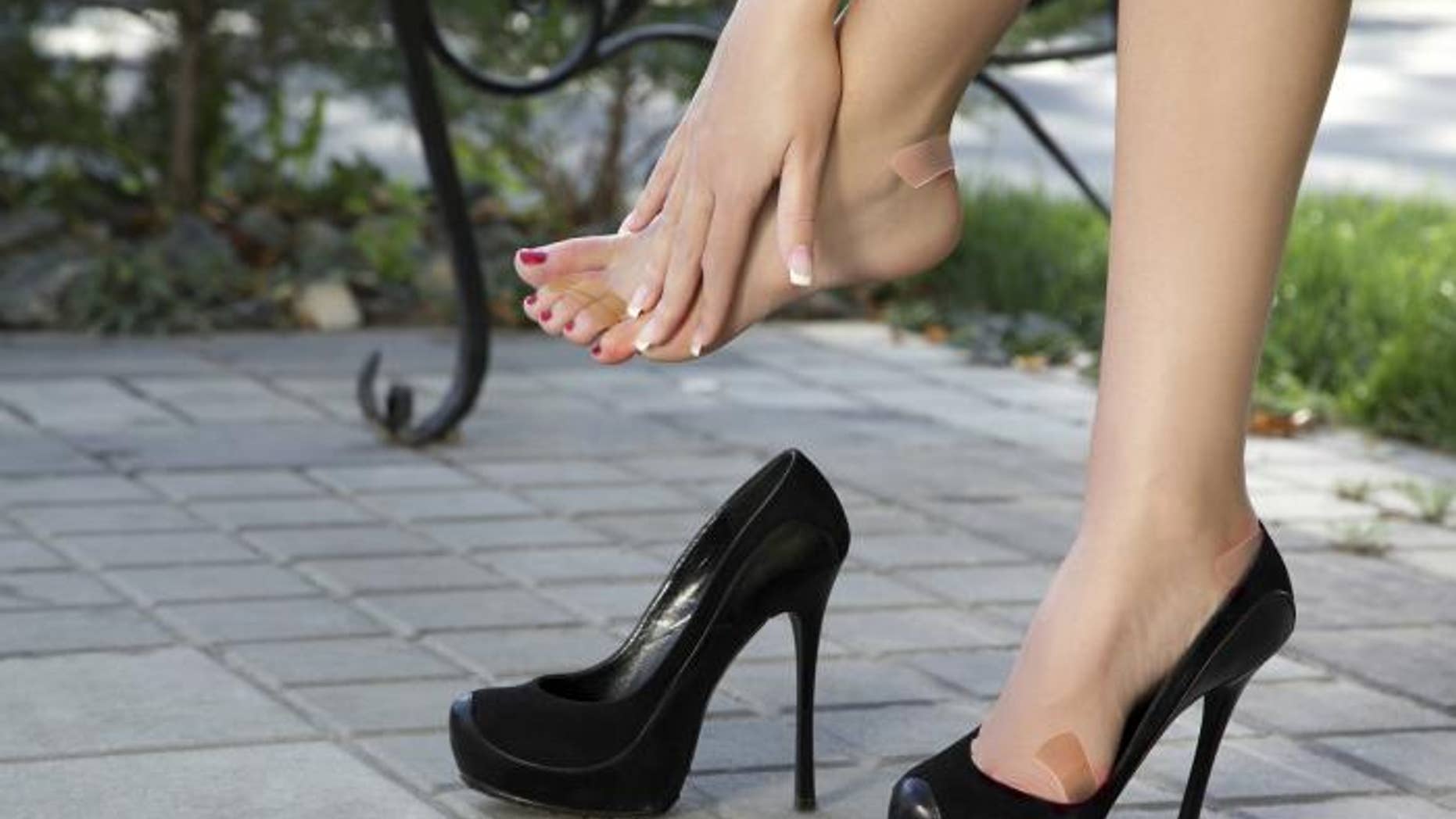 Summer is prime season for getting painful and unsightly shoe blisters — no matter how high the heel.
Yes, even ballet flats, sneakers, and flip-flops are guilty of wreaking havoc on our poor feet.
So are we destined to blow through boxes of band-aids, and a plethora of products, just to be able to walk in our new summer kicks?
We turned to footwear expert and author of "Shoe Are You?" Meghan Cleary and podiatrist Megan Leahy, DPM to find out what we can do to love our shoes … and wear them, too!
PREVENT BLISTERS BEFORE THEY HAPPEN:
Tailor the shoe to your foot. Most of us wait until we get a blister to do something about it. Cleary recommends padding a new shoe before wearing them outside. "When you first buy the heels, bring them home, put them on, and walk around your house in them for at least an hour. Any points that feel little bit uncomfortable, are going to be massive pain points later." Pad the inside of your shoes where you felt the most irritation. "If you do this, you will never get a blister," Cleary swears.  
Pad the heel. Shoe manufacturers put a stiffening agent in the heel to retain the shape of the shoe and so it stays on your foot. Consequently, our heels are the first to suffer. "The number one thing to do is pad the heel before you wear them outside," Cleary adds.  
Mold them to your foot. Organic materials such as leather have memory. Cleary suggests spritzing a pair of leather shoes with water until they're damp, then walking around your house in them until they dry. Like a pair of jeans, the shoe will form to your foot.  
Lubricate. Vaseline and rub relief sticks work, but only temporarily because they have a tendency to wear off — especially during summer. For everyday shoes, this might not be the best option, but Leahy says it's very effective if you're trying to break in a new pair of sneakers, since you're going to be sweating anyway. Cleary doesn't advise using Vaseline because it has the potential to ruin your shoes. Instead, she recommends K-Y lubricant (not the jelly).  
Buy shoes at the end of the day. Even if you're a healthy person, Leahy says our feet swell during the day, especially during summer months.  
Get off the sales floor. All too often we've purchased shoes that we thought were comfortable when we tried them on in the store, only to discover how painful they really are five blocks down the street. Leahy cautions to be very careful about shoe stores. "They purposely make those sales floors extra cushy so you have a false sense of comfort [when trying on shoes]." If you can, get off the sales floor and walk around on a hard surface. That will be a better reflection of how the shoes will fit.
TREATING A BLISTER:
Blisters form because it's the body's natural way of defending itself against friction and pressure, but if the blister is sticking out and causing more irritation, Leahy says sometimes it is OK to drain it — but you have to be very careful. If you have any health issues such as poor circulation or diabetes, she recommends seeing a podiatrist.
To drain a blister:
PRODUCTS WE LOVE: