British bodybuilder Tyler Cooke's Instagram pics spark Photoshop debate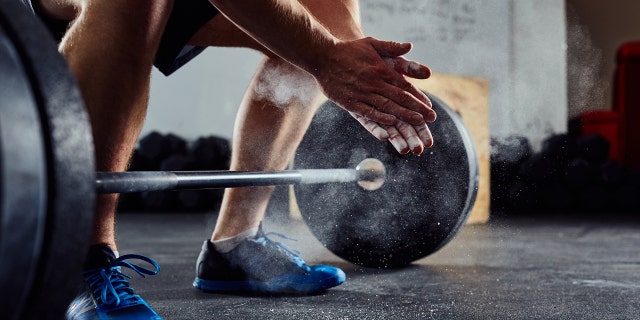 With the prevalence of photo editing apps that can slim, boost and buff with the click of a filter, social media users nowadays barely bat an eye at a flawlessly muscular frame when scrolling through their feeds.
One man's fitness photos on Instagram, however, recently sent the online bodybuilding community into a frenzied debate over whether or not he used Photoshop to augment his size.
A recent article from Generation Iron Fitness Network said that British bodybuilder Tyler Cooke has "some of the most insane proportions we've ever laid eyes on", going so far as to state that in all the physiques they've seen through the years, his may be the "most alarming of them all."
SEAHAWKS PLAYER DISCUSSES BODY-SHAMING FOR THE FIRST TIME
If the 21-year-old continues to train at his current level, Generation Iron added, his bodybuilding potential is infinite. "But is his body all natural or photoshopped? You decide," they elusively closed the article.
As the internet fired both support and disapproval of the Photoshop suspicions, the fitness coach and personal trainer certainly had something to say.
"It really is just a lot of hard work— I like to bodybuild and so I do it. I've not missed a meal or a trip to the gym in the last 5 years and I work out properly," Cooke told the Liverpool Echo.
DO FASTING DIETS HELP YOU LOSE WEIGHT? HERE'S EVERYTHING YOU NEED TO KNOW
Cooke also told the Echo that he "can't deny" that genetics have helped him on the contest floor – he is has won second place in Britain's national bodybuilding championship, among other regional titles – but his superhero frame is hard won.
For example, Cooke noted that he currently squats 180 kilograms (396 pounds), which the paper pointed out, is about the weight of a small Shetland pony. Further, in the off-season, he eats about 5,000 calories a day, he said.
Men's Health was on the fence as to whether or not Cooke has doctored his photos.
FOLLOW US ON FACEBOOK FOR MORE FOX LIFESTYLE NEWS
"The one thing I might look at is the size of the waist relative to everything else," said Lou Schuler, Lean Muscle Diet author, to the magazine. "The biggest guys are big everywhere, even in contest condition."
Nevertheless, without knowing Cooke's height and weight, such a judgement call is difficult to make.
For Cooke, bodybuilding is about more than looking good. He told the Echo that while he enjoys body building, his real passion is helping people get and stay fit.
"Remember, not everyone has to be a body builder," he said.