Well, it's about time!
A 5-year-old boy phoned 911 over the weekend to report the Grinch — i.e. the Christmas-hating character from "How the Grinch Stole Christmas!" — to the proper authorities in Byram, Miss.
After watching a clip from the animated film adaptation of Dr. Seuss' classic children's book, TyLon Pittman ran to the phone and dialed 911 multiple times, but he got cold feet and hung up after each attempt.
GIRL ASKS SANTA FOR BLANKET AND FOOD IN HEARTBREAKING CHRISTMAS LETTER
When the 911 operator called him back, TyLon picked up the phone and finally revealed why he phoned in the first place.
"Watch out for the Grinch, because the Grinch is going to steal Christmas, OK?" TyLon can be heard telling the 911 operator in an audio clip posted by the Clarion-Ledger.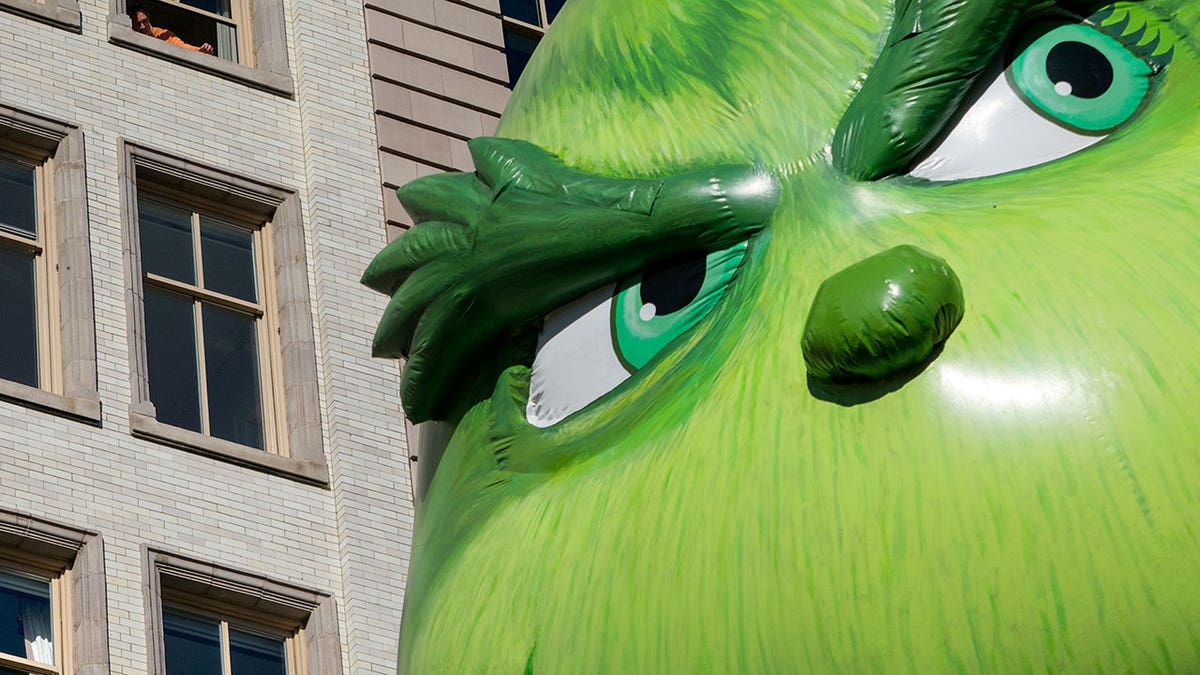 TyLon later told the operator that he hopes to become a cop one day, before handing the phone over to his very confused father, who had no idea what TyLon had been up to.
"Boy, you been playing on the phone?" TyLon's father can be heard asking his son. The man then apologizes to the 911 operator for TyLon's behavior, and claimed that his son watches too many cartoons.
8 OF THE WORST CHRISTMAS GIFTS PEOPLE ACTUALLY RECEIVED
"It's fine, it's fine," the operator says. "It's definitely been the most interesting thing that's happened, as far as 911 hang-ups, for me."
TyLon's call also caught the attention of Byram police officer Lauren Deville, who showed up at the Pittman residence on Saturday night to let TyLon know he was safe from the Grinch.
What's more, the Byram Police Department even arranged for little TyLon to arrest and jail a man dressed in a Grinch costume on Monday night. The Grinch himself then thanked TyLon for saving Christmas for his fellow townsfolk.
FOLLOW US ON FACEBOOK FOR MORE FOX LIFESTYLE NEWS
For his efforts, TyLon was awarded with a small Grinch doll and even a job offer from the police chief Luke Thompson.
"When you turn 21, come back and I'm going to give you a job application, OK?" he told TyLon.