Bob Harper does burpees after 'widow-maker' heart attack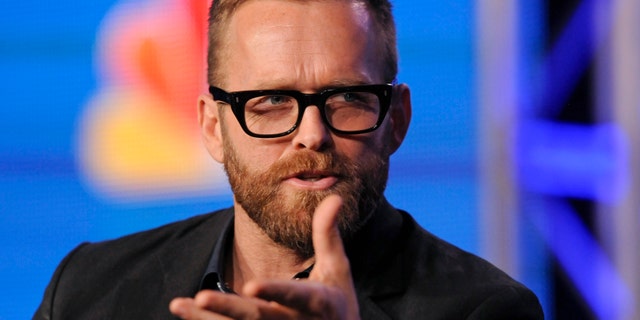 Bob Harper is not going to let a heart attack stop him.
Only three months ago, the "Biggest Loser" star had a massive heart attack that left him in a coma for two days.
Since the life-threatening event on Feb. 12, he has been working on making a full recovery and slowing inching his way back to his intensive workout routine.
Over the weekend, the 51-year-old posted a video on Instagram of himself doing burpees during his Friday rehab session, according to PEOPLE.
"I'm getting closer to coming back," he wrote in the Instagram video caption. "I did some burpees in my rehab yesterday to get a feel and see how my heart rate responded. The top notch team there kept a very watchful eye on me. ONE DAY AT A TIME."
'BIGGEST LOSER' HOST BOB HARPER'S INJURY: WHY CARDIAC ARREST HAPPENS IN GYMS
Last Thursday, the fitness pro took to social media and shared with his followers that he took his first group class at CrossFit. He wrote on Twitter that he was in "great hands" and pointed out the gym's Automated External Defibrillator (AED), posing the questions to fans, "Does your gym have an AED?"
Some, but not all, gyms have AEDs, which can help revive patients who undergo an adverse heart event like Harper did.
While Harper has always preached a healthy lifestyle, he is even more focused on heart health and trying to raise awareness about heart disease.
On social media he also shared the grueling process of getting back on his feet post-heart attack.
"Well while all of my @crossfit family is getting ready for 17.3 [a CrossFit workout], I'm walking on a treadmill doing a stress test," he wrote online. "Talk about starting back at SQUARE ONE. I plan on being the BEST STUDENT."
FOLLOW US ON FACEBOOK FOR MORE FOX LIFESTYLE NEWS
In early April, Harper recounted his near-death health scare.
I was in full cardiac arrest,'' Harper told TODAY. "My heart stopped. Not to be dramatic, but I was dead. I was on that ground dead." He continued, "I had what they call a 'widow-maker.' It was a 6 percent survival rate, and the fact that there were doctors in the gym when I had the heart attack saved my life."