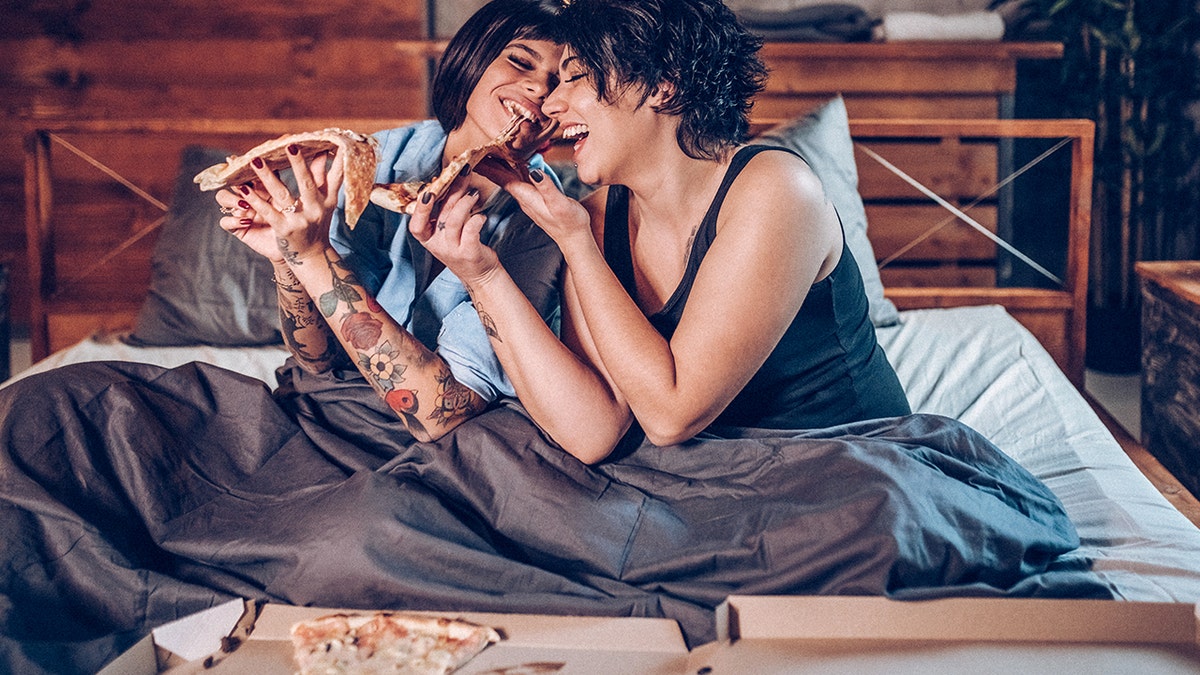 While being in a relationship has many advantages, it turns out there's an unhealthy downside, as well.
According to a new study, which analyzed over a decade's worth of data from more than 15,000 adults, couples are more likely to gain weight than those who are single.
NEW YORK CITY EXPERIENCING FRITO-LAY SHORTAGE DUE TO DELIVERY ISSUES
Researchers at Central Queensland University in Australia assessed the data to determine whether relationship status would affect a person's ability to lead a healthy lifestyle. Interestingly, while those in relationships were overall healthier ‒ for instance, eating more fruits and vegetables and drinking less alcohol ‒ they tended to weigh 12.7 pounds more on average, The Sun reports.
Stephanie Schoeppe, the lead researcher on the team, hypothesized this could be due to a number of factors, including the likelihood that those in a relationship worry less about how they look, or are impacted by having children.
"When couples don't need to look attractive and slim to attract a partner, they may feel more comfortable in eating more, or eating more foods high in fat and sugar," she told New Scientist, per The Sun.
Those with a significant other also pack on an average of 3.9 pounds a year, according to the report.
FOLLOW US ON FACEBOOK FOR MORE FOX LIFESTYLE NEWS
"Marriage (or de-facto relationships) comes with spousal obligations such as regular family meals," the researchers said. "While they may include more healthy foods such as fruits and vegetables and less fast food, people often consume larger portion sizes and more calories in the company of others than they do alone, resulting in increased energy intake," the report states, per The Sun.