Are Foreign Video Gamers Pro Athletes? Yes, According To U.S. Government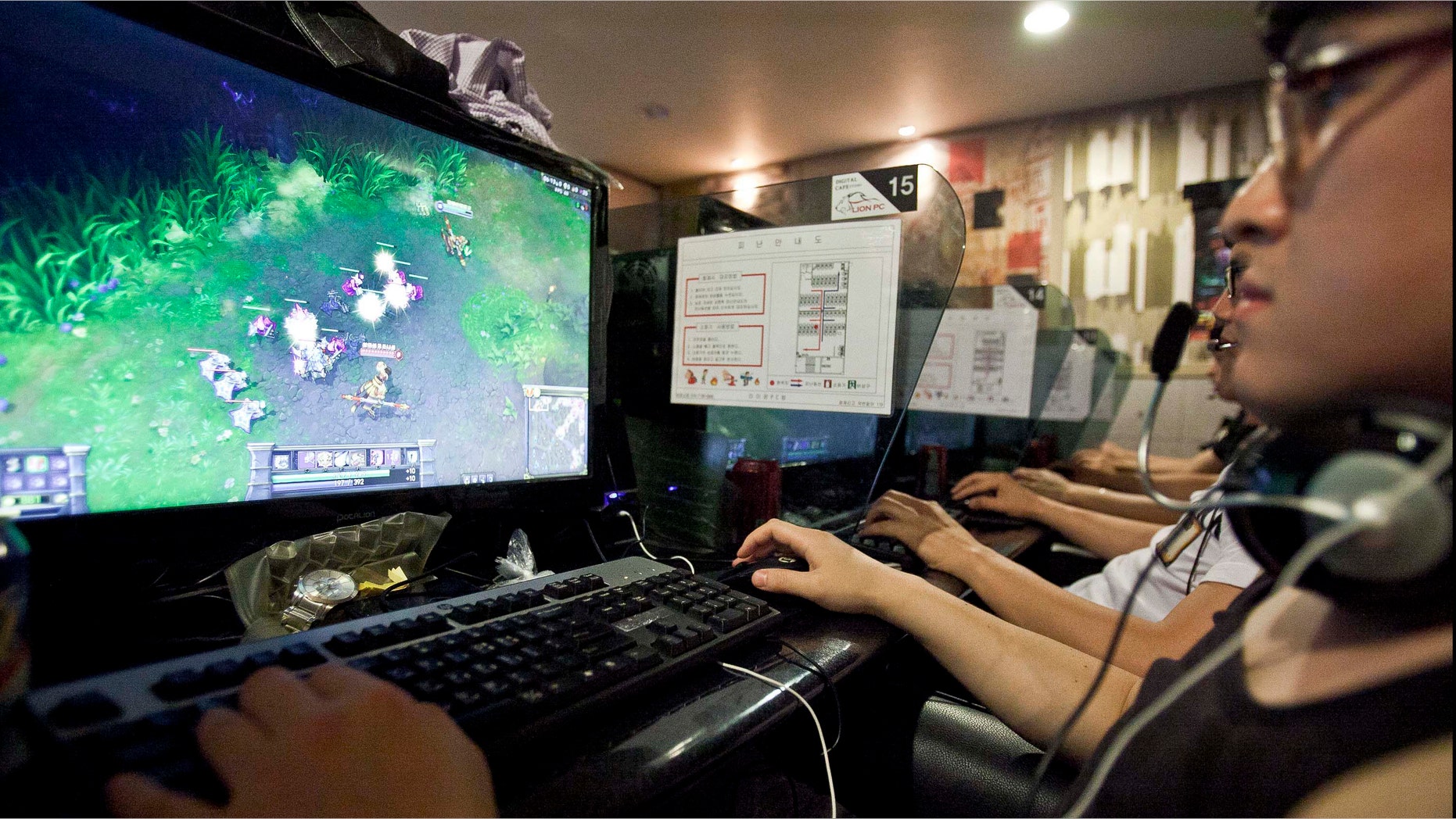 They may look like grown-ups reliving their youth with a video console in their hands, but to them this is serious business.
They are pros and their livelihood, in fact, depends on it, foreign video gamers argue.
According to the U.S. government, video gamers from other countries can now qualify for a visa because they are "professional athletes."
Riot Games, creators of the "League Of Legends" video game, have successfully lobbied U.S. Citizenship and Immigration Services, the Homeland Security Department agency that handles visa applications, to recognize their competitive gaming events.
That means foreign gamers would be allowed into the country on temporary legal visas, much like professional sport leagues like the NBA or Major League Soccer have brought in renowned athletes like Brit David Beckham or Tony Parker, a French citizen.
"A lot of people have been dismissive of it because they don't understand the scope of this," Riot Games e-sport VP Dustin Beck told Polygon.com. "Our viewership numbers are stronger than 80 or 90 percent of the sports covered on ESPN. In Shanghai [All-Star event in May, 2013] we had 18 million unique viewers. We are seeing growth over growth for every subsequent event that we do."
Nick Allen, Riot Games's head of e-sports, told Gamespot, an online gaming magazine, that "the United States government recognizes League of Legends pro players as professional athletes and award visas to essentially work in the United State under that title."
So, essentially, this means Riot Games has convinced the U.S. government that video gaming is a professional sport.
The League of Legends Season 3 World Championships is scheduled to take place at the Staples Center in Los Angeles on October 4.  Top teams involved in the event attract seven-figure sponsorship deals with annual salaries for the best players averaging around the $100,000 mark, according to Polygon.com.
According to The Verge, the first person to benefit from the new recognition will be Canadian player Danny Le, who was temporarily unable to compete this spring because of work permit problems.
But not everybody thinks this move is such a good idea, particularly as leaders in Washington currently ponder a much-larger picture overhaul of the current national immigration system.
"It's a travesty," said Frederick Aldama, an arts and humanities professor at Ohio State University who follows Latinos in pop culture.
It makes no sense that somehow the U.S. government allows foreign gamers with legal permits while millions of other workers in other fields have to sneak across the border illegally because they can't get permits, Aldama argued.
As for what the "sport" and it's new status will do to those in Latino countries.
"It's going to encourage a brain drain.  We need as many educated folks down there as possible.  This won't help overall," added Aldama
Follow us on twitter.com/foxnewslatino
Like us at facebook.com/foxnewslatino