Anthony Pazos of 'L.A. Hair' Shares 6 Ways to Tame Frizz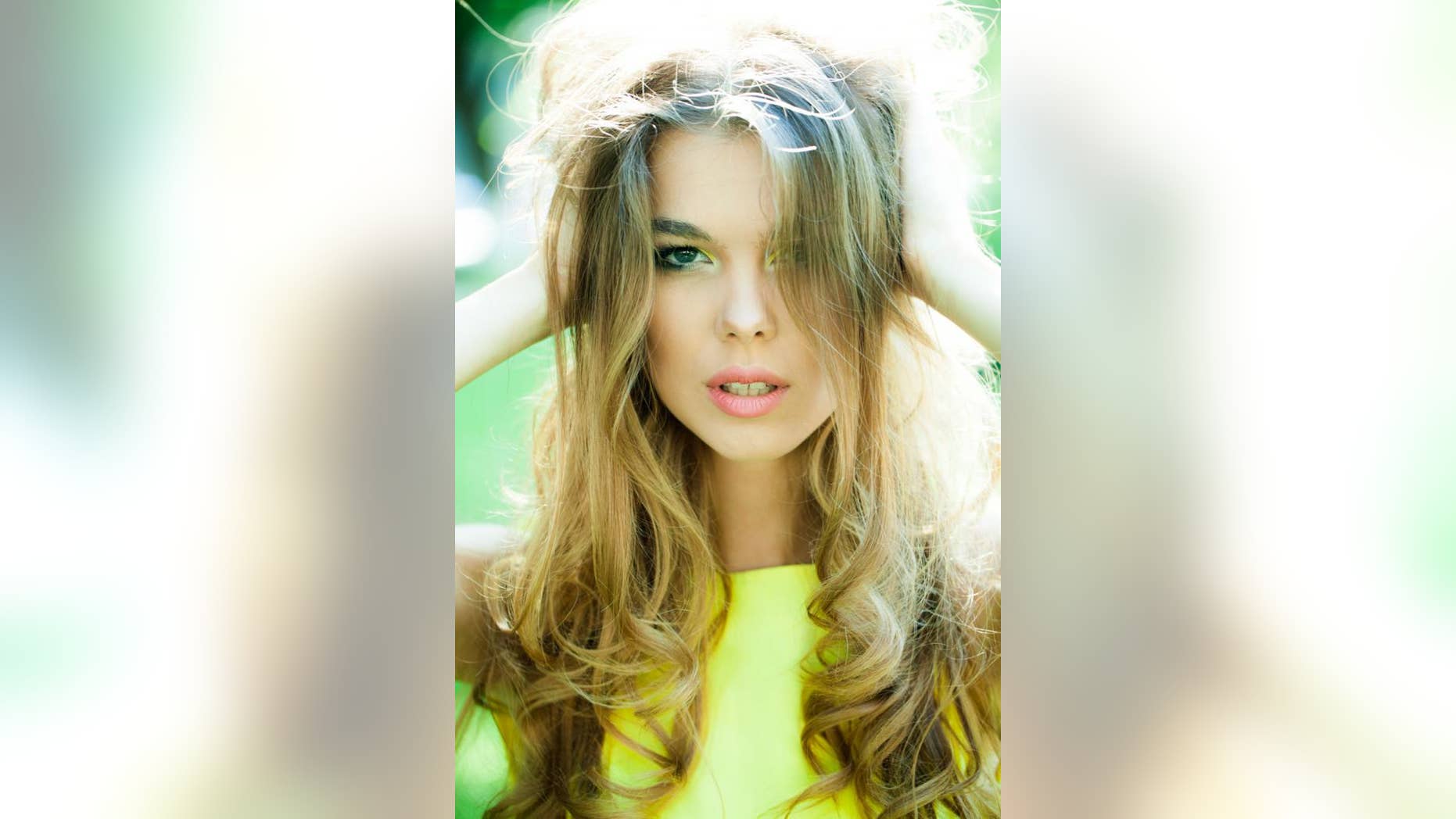 The sweltering summer season is nearly over, but unruly frizz has zero plans of going away.
No matter the season, frizz can impact anyone's hair, transforming your lush, touchable tresses into a massive fuzzball. And summery heat only seems to amplify the problem, giving you a puffy, dandelion -like appearance.
While you might be tempted to pack on serum or just hide everything with a hat, it is possible to fight frizz and win.
Anthony Pazos takes hair from drab to fab on his WE tv docu-series "L.A. Hair," but the stylist extraordinaire is also an expert in taming frizz. Having created glamorous red-carpet looks for everyone from One Direction to the Kardashians, Pazos knows how to keep any hair type smooth and frizz-free.
Just for FOX News Magazine, he's dishing his coveted tricks of the trade. Check out his tips to start styling like a pro!
Prevent
Everyone knows frizziness is cause by muggy, steamy, humid environments. And as much as we try to hide a bad hair day with a hat, sometimes it just doesn't cut it. However, it's possible to prevent humidity from wreaking havoc to your mane in the first place. "You can prevent frizz by using products that prevent moisture from penetrating the hair cuticle," says Pazos. "These products are usually silicone-based hair products."
Don't like the feeling of a heavy serum weighing down your hair? Pazos suggests suing Living Proof Satin Hair Serum, which is free of oil and silicone, but still provides smoothness and natural movement.
But Don't Overdo It
"It's always important when applying any product to oily, dry or frizzy hair that you don't apply too much," warns Pazos. "Depending on how much hair you have, you only really want to apply enough to coat the hair, but not completely saturate it. I love using Paul Mitchell's Super Skinny Serum to eliminate frizz. I also like using a hydrating masque to revive dry and brittle hair. And of course, Olaplex is another favorite to replenish and revive over-processed hair. Remember, a little amount of product goes a long way."
Apply Properly
Did you know the proper way to apply hair products for maximum results? Before application, Pazos says to warm up your product by rubbing it in your hands. "The heat from your body allows the product to distribute evenly through your hair when you apply it," he says.
Avoid Heating Things Up (Too Much)
You may be tempted to smooth out those pesky flyaways with your blow dryer or straightening iron, but excess use of your heating tools can lead to breakage and — worst-case scenario — hair loss. No amount of frizz is worth that kind of damage. Plus, breakage causes frizziness, so you're pretty much making an unwanted situation worse.
Pazos agrees that the most common mistake women tend to make is over-doing it with the styling tools. "Always give your hair a break between heat-styling by wearing natural hairstyles," he says. "It's also important to have regular trims and do deep conditioning treatments in-between salon visits."
If you must pick up the blow dryer, it's recommended to use a heat protectant. "I like Redken's Thermal Spray to help seal and reduce damage while heat-styling," he says.
Seek Professional Help
Visiting the salon is a great way to give yourself a much needed pick-me-up when suffering a bad hair day, but don't let any old stylist work on your precious locks. "Always do your homework before you book an appointment, and read reviews," says Pazos. "It can be a huge disappointment if you don't do your research. When it doubt, wait it out and find a highly trained stylist. The saying, 'You get what you pay for' is real."
Get Some Inspiration (But Be Realistic)
Seriously, who wouldn't want Kim Kardashian's super sleek strands, especially after fighting with your comb (and losing)? In that case, you could bring a few celebrity snaps to the salon to show your stylist, but you'd better bring a lot, and you'd better be realistic about the outcome.
"Usually clients come into the salon with an unrealistic image of how they want to look," says Pazos. "I can't stress enough that a good stylish should be honest and recommend a style that suits your face shape, profession and personal style. We have to remember that not every celebrity style will look good on you. A great hairstylist can find a style that will suit your everyday needs."
It's also worth noting that a good hairstylist night cost a little more than you're used to. But if you've got frizzy hair, you know as well as anybody that amazing hair days are priceless.