Bride-to-be receives accidental text from fiancé's mother about 's--- show' shopping trip for wedding dress
An anonymous bride-to-be is seeking advice on social media after allegedly receiving an accidental text from her future mother-in-law, who described their recent dress-shopping trip as a "s--- show" and went on to complain about the bride's mom.
The woman, from northern California, took to Reddit to explain that she and her college sweetheart have been a couple for 10 years, and recently decided to tie the knot. But the drama with her soon-to-be mother-in-law supposedly began while shopping for wedding dresses. The bride's mother and good friend came up from southern California, and her mother-in-law, as well as her fiancé's sister, tagged along for the trip.
"Overall we had a great day and I got the most amazing dress. My mom cried and my fiancé's mom cried […] it was special," the woman, who uses the Reddit handle "Bamboo2u," began.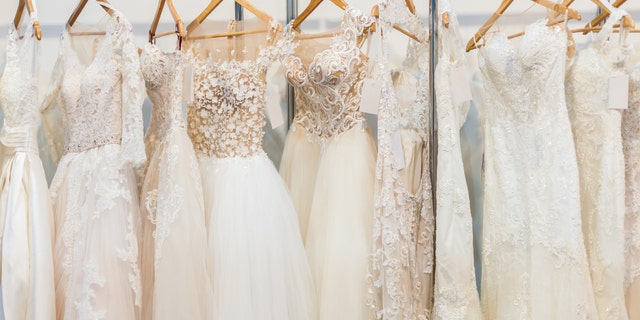 TEXAS WOMAN'S DIVORCE ENDS IN EXPLOSION OF WEDDING DRESS FELT '15 MILES AWAY'
"At lunch my mom told everyone she suggested I keep my maiden name for work only and take my fiancé's name for personal life," she wrote. "I have a problem with clients asking to be friends on Facebook and Instagram which I cannot do because it [goes] against my work's rules. I want to keep my personal life private from my work life. My fiancé's mom agreed with my mom because that is what she does for work too."
Feeling content with the outing, and generally excited for the big day, Bamboo2u was shocked to receive a rather scathing, and apparently unintentional, text from her future MIL later that evening.
"The text said the whole day was a s--- show and that my mom advised me to not take my fiancé's name for career reasons," the Redditor wrote. "I'm so hurt that she would go around spreading lies about my mom. She knows that's not what my mom said."
Bamboo2u further claimed that her beau asked his mom to apologize, but she refused.
"Honestly, I'm more worried she is now going around to his family and saying mean things about my mom," the bride said, adding that her mother-in-law is perhaps "jealous" of her own mother.
"I'm not sure what to do at this point. I saw my future mother in law the other day and she refused to look at me or even talk to me. But I'm the kind of person who likes to kill you with kindness which seems to drive her crazy."
"What do I do from here?" she wondered.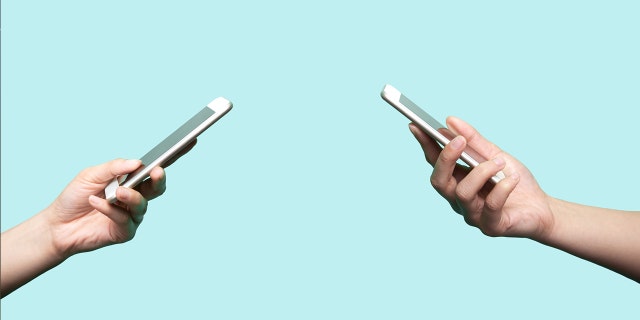 Many commenters expressed sympathy for the woman's situation, with some offering advice and, in some cases, to keep a "distant" relationship with the woman.
"You can't really do anything about it — she's not going to change. It wasn't about your mom in the slightest," one user wrote.
FOLLOW US ON FACEBOOK FOR MORE FOX LIFESTYLE NEWS
"She gave you valuable information about the kind of person she is. Believe her, and adjust your trust in her accordingly. It's painful to realize that you'll never be able to trust her enough to be close with her, but you can be polite-but-distant, so long as she is polite to your face," another suggested.
"Be careful and don't let her try and rugsweep this incident because if you allow her to act like none of this ever happened, she's going to think she gets s free pass to treat you like crap and push your boundaries to see how much she can get away with," another said. "Also be prepared for her to try and ruin your wedding day or something."
Other Reddit users, meanwhile, insisted that the bride-to-be speak up, and that killing her future mother-in-law with kindness was too weak of an approach.
"Killing with kindness is a polite way to be socially passive aggressive and it solves nothing. In fact, you're just enabling future bad actions. The truth is, you know who she is now and she can't hide it," one user argued. "There's nothing to do or say, she knows she was 'caught.' If she didn't apologize and try to right things right then and there, she won't."
"Your [future mother-in-law] is in the wrong. If she thought the entire day was a s--- show, she should have kept it to herself. She has exposed herself as unauthentic and a malicious gossip. She owes you an apology," another agreed. "Drop the rope until you receive one. Also, keep all wedding details from her. Don't give her another opportunity to cause conflict and division."
"I'm not a fan of killing people with kindness. I'm a fan of treating people the way they treat me," another simply stated.