American Eagle stops selling 'shackle bracelet' amid 'slavery' concerns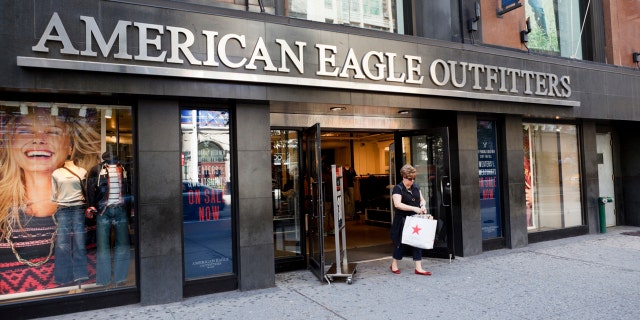 American Eagle Outfitters has pulled a controversial bracelet from online and in stores after receiving massive backlash from customers linking it to slavery.
The bracelet comes in a brass color and features a screw cuff that many on Twitter have compared to "slave wear" and referred to it as a "shackle bracelet."
One user tweeted to the national commercial retailer, "I mean, COME ON, @AEO!! Seems a little obvious. We do not need to get slavery jewelry trending. It IS offensive."
AMERICAN EAGLE APOLOGIZES TO STATEN ISLAND FOR 'PIG PEN' SHIRT
Another called out the chain, tweeting, "I saw this 'bracelet' in and think you need to revisit this. I would never wear this due to the obvious slavery connection. I hope you do the right thing and remove this from your stores," before writing the hashtag "slaves no more."
The brand has since issued an apology for the insensitive screw cuff bracelets and vowed to pull the merchandise from the shelves. It has already taken it off of the website.
The company issued a statement on Twitter, apologizing: "We've heard and understand the concerns about the bracelet. We apologize and will remove the product from our stores and website."
One user feels that the response hasn't been serious enough, commenting, "I'm not sure this is a 'we got caught and are sorry' moment. Who designed it? Who gave this the ok? Nobody thought it was a bad idea? It shouldn't be the job of offended customers in stores to be checking your products?"
FOLLOW US ON FACEBOOK FOR MORE FOX LIFESTYLE NEWS
Recently, American Eagle has made waves with other poorly received merchandise like its dirty take on Staten Island and inconsistent sizing for women.