After 13 years of burger banishment, McDonald's opens new location in Bolivia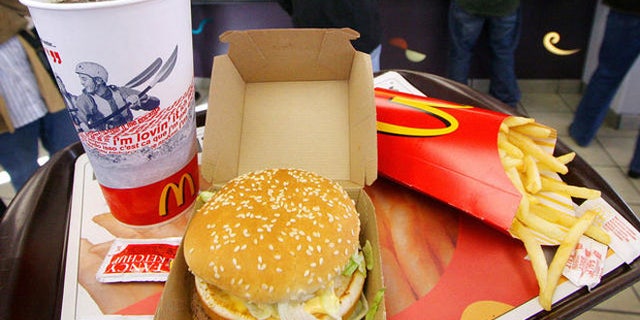 During the 19th Century, the United Kingdom was known as the empire on which the sun never sets.
While that notion has since crumbled, a new empire has risen in its wake… but instead of being built by guns and steel, this one was created with burger and fries.
It's hard to go anywhere in the world today and not see the gleaming yellow arches of McDonald's hovering over the landscape, and Ronald and his cohorts have scored one more victory this week when Bolivia announced the fast food giant would be opening a new store in the Andean nation.
Thirteen years after McDonald's was handed one of its most bitter defeats when it shuttered its doors to the chain restaurant's locations throughout Bolivia due to poor sales, the company will open up its first new location in the central Bolivian city of Santa Cruz, Ramón Freixa, communications director for the city's Chamber of Industry, Commerce, Services and Trade (Cainco), told the PanAm Post.
"There's a huge company that left 13 years ago, and it's coming back to the country. In a month, there'll be McDonald's hamburgers available to eat in Bolivia. This is great news for people who like these hamburgers," Freixa said.
McDonald's closed up shop in Bolivia back in 2002 – only eight years after the company opened its first store in the country – despite trying in vain to adapt to local flavors like they have in franchises throughout the globe (Hungry in Japan? Try the Filet-O-Fish Burger, or if you're in India there's always the delicious McCurry Pan). Since then the country has been the only country alongside Cuba in the Western Hemisphere to not have a McDonald's — although technically on Cuba the U.S. military base in Guantanamo Bay does have a McDonald's.
So why has Bolivia posed such a threat to the Big Mac mastery?
According to food researchers, it's not that Bolivians don't like burgers – they actually love them, but they just prefer to buy them from the thousands of indigenous women selling on the streets than from a global company.
"People line up eating hamburgers on the street. It's sort of like a massive, decentralized McDonald's, controlled by all these indigenous women, mostly," said Tanya Kerssen, who leads food sovereignty tours in Bolivia and serves as a Research Coordinator for the Food First Network, according to Yahoo News. "They look on these foreign entities with suspicion — and rightly so. They prefer to purchase from, to have a relationship with, people from their own country or community or family."
Bolivia now leaves the short list of countries – North Korea, Libya, Vietnam, Kazakhstan and Vatican City – without the Golden Arches. Even Bolivia's political ideological ally, Venezuela, the country of the late Hugo Chávez, has 148 places to get a Big Mac and fries.