Abandoned puppy with mouth tied shut finds new home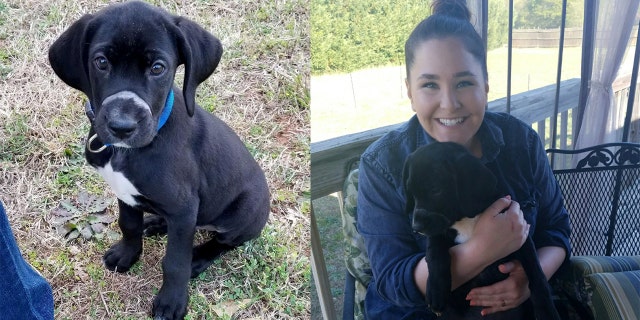 An abandoned puppy was discovered on the side of the road in South Carolina with its mouth bound shut by a plastic zip-tie.
Liz Heatherly was driving by with her sister when she spotted Norman, a black and white 12-week-old Labrador/hound mix, on a back country road with something white around his jaw. When she pulled over and approached the nervous dog, she realized his mouth was fastened shut and the tie had cut into his skin. Heatherly cut the tie off his mouth and rushed Norman to the vet.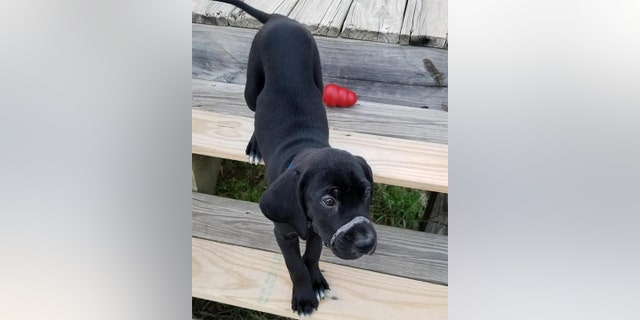 WOMAN LEFT WITH 6-INCH SCALP GASH FROM TOO-TIGHT WEAVE
"We were horrified. I couldn't believe that someone could be such a monster," Heatherly told SWNS. "The zip tie had been put around his mouth so tightly, his mouth was all bloody and scabbed. They believed he had been zip tied for between three and four days."
The pup was also severely underweight and covered with ticks and fleas. But after being treated with a flea bath and receiving shots, Heatherly decided to take the little guy home with her.
The vet didn't initially think the hair would grow back over the wound around his mouth, but it ended up growing back white, leaving a bright ring on his face that stands out from his black coloring.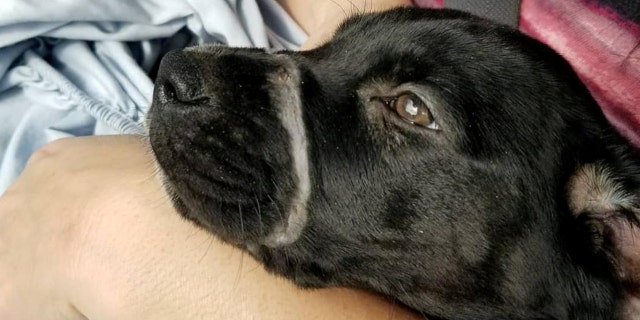 Norman is now making himself comfortable in his new home with Heatherly and her four-year-old Beagle, Jackson.
"My other dog Jackson usually hates other dogs but he seems to really like Norman's sweet and timid demeanor. They get along so well," she said.
FOLLOW US ON FACEBOOK FOR MORE FOX LIFESTYLE NEWS
"We're just glad to be able to give Norman a loving home after all he's been through."