A Whale Of A Festival: Puerto Rican Celebration Of Humpbacks Features Arts, Music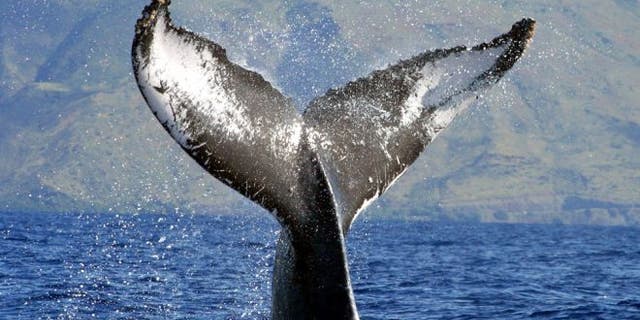 San Juan – Rincon, a city in northwestern Puerto Rico, held this weekend a humpback whale festival to raise awareness about the species, which is threatened with extinction and is often seen by people off the coasts of the Caribbean island.
The annual festival has been held for the past 11 years at the town's lighthouse because that is the spot from which the huge ocean mammals may best be seen, Rincon communications director Juan Carlos Perez told Efe.
Although it has always been a common thing to be able to see humpback whales in the area, since Rincon Mayor Carlos Lopez Bonilla began organizing the festival sightings of them have increased, Perez said.
"It's something really nice to see them and videotape such a large animal in the water, and to see how nature expresses itself in so many ways," Perez said, adding that the festival includes exhibitions by local artists and traditional music.
The humpback whale, whose scientific name is Megaptera novaeangliae, was included in 1970 on the U.S. list of species threatened with extinction.
The whales abound in the chill waters off the coasts of Ireland, Greenland and Canada.
Some 80 percent of them migrate between November and April to the warm waters of the Caribbean to mate and give birth to their young.
Calculations are that 10 percent of the whales that migrate to tropical waters come to the vicinity of Puerto Rico, mostly off the island's western and northwestern coasts.
Follow us on twitter.com/foxnewslatino
Like us at facebook.com/foxnewslatino