A Latino Thanksgiving: Galletas de Suero (Buttermilk Biscuits)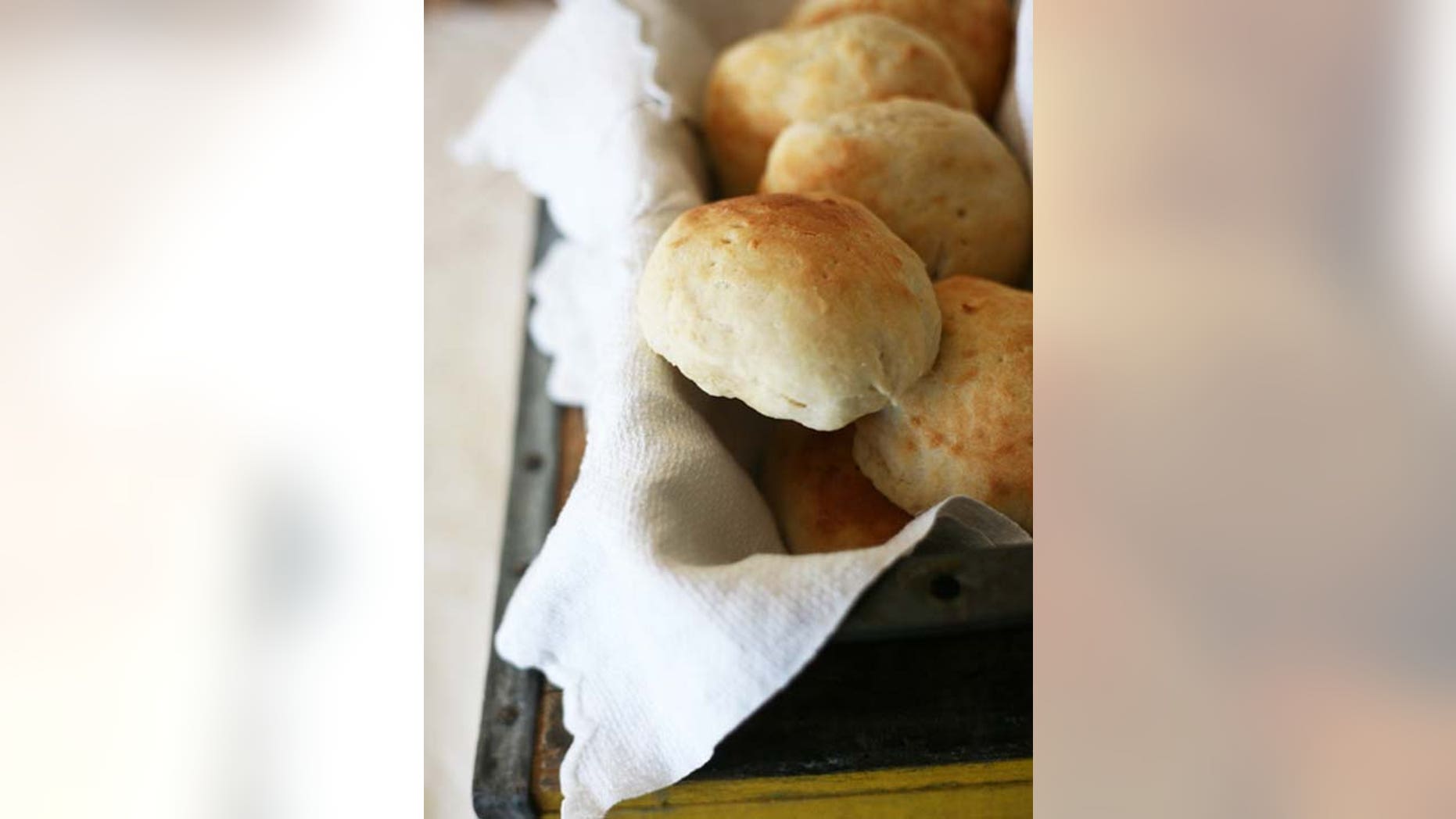 "There may be enough starch at the Thanksgiving table once you have stuffing and mashed potatoes but who stops at enough?" writes Yvette Marquez, one of the three talented Mexican-American chefs (the others being her sister and mother) behind the Muy Bueno Cookbook blog.
These galletas are a great, gravy-gathering addition to your Thanksgiving spread. For Marquez, they're also a little bit of family history.
"Mom whipped these up one day and they were a hit. They're simple to make and smell so good when baking! The wonderful aroma takes me back to those days when she first made them—it's as if I'm there in our family's kitchen again and mom is baking them herself."
When they come out of the oven, you can cut them in half and smother them with butter, or add a slice of cheese. The steam from the warm galletas melts the cheese instantly. Sabroso!
Galletas de Suero (Buttermilk Biscuits)
Makes 1 dozen biscuits
Ingredients
4 cups flour
1 ½ teaspoons baking powder
1/3 cup Crisco
2 cups suero (whey) or buttermilk can be used as a substitute
Directions
Preheat oven to 350 degrees F.
In a large bowl mix flour and baking powder. Cut in Crisco until well mixed. Make a well in center of mixture and slowly add suero. Knead dough with your fingers and add suero when necessary. It's all right if the dough is sticky, more flour can be added. But I like it a little bit sticky—the galletas will be flakier.
Knead until smooth then divide dough into 12-14 balls, pat out until about 1 inch thick.
Poke with fork twice and bake on ungreased sheet, bake for 20-23 minutes and then set the oven to broil and bake for 1 additional minute or until golden brown.
Follow us on twitter.com/foxnewslatino
Like us at facebook.com/foxnewslatino