8 of the worst Christmas gifts real people actually received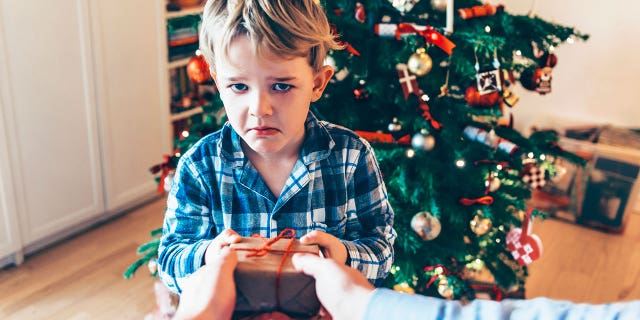 Most holiday shoppers take pride in finding thoughtful gifts for their loved ones, often spending hours doing research online before heading out to purchase the perfect presents.
Then there's the type who only remembers to buy a gift the night before, and barely puts in any effort at all.
The latter approach works out every once in a while, but more often than not, it results in someone getting a lame, less-than-desirable gift — and stories of these thoughless presents are plentiful. We scoured a few different forums on Reddit to find the worst of the worst:
Gift card confusion
"This was actually really funny. It was from my Grandmother. I unwrapped it, and it was a little tin box. I opened the box and there was a fake gift card there, like [a placeholder for] where you put the gift card. And I just looked at her like … what is it or whats going on? And she goes "It's a gift card holder. You can put all your gift cards in there." And I just started laughing saying noooo, you are supposed to put a gift card in here to give to someone!
"It was really cute though. Bless her heart."
– Reddit user ShekhMaShierakiAnni
10 PERFECT GIFTS FOR CAMPERS, HIKERS AND OUTDOORSY TYPES
A clear mistake
"My mom bought me one of those 3-D posters that were all the rage on the 90s. I am blind in one eye."
– Reddit user Starringbecca
Getting the cart before the horse
"One year when I was a kid, my parents bought me a computer mouse. What makes it bad is that I didn't have a computer, and had been asking for one for years."
– Reddit user GildedFire
An (almost) re-gift
"This year I got a pair of pajamas that were identical to the pair I was wearing when I unwrapped them. Thanks again mom!"
– Reddit user whiteboyday
THE ULTIMATE GIFT GUIDE FOR BOOZE LOVERS
Stolen presents
"I can actually answer this question with one of my presents this [past] year. When I had gotten home from college I found myself with some excess cash. I decided to invest in some new video games for myself and had them sent to my house. The strange thing was [that] I had only received half of the games. I emailed the suppliers and told them I hadn't gotten my packages yet and was growing quite sad.
"Well, Christmas morning came around and I was opening up my presents. I got to the one from my older brothers. I tore the paper away and [opened] the box. Inside there were several other packages that had been mailed to our house. With my name on them. My brother had taken half of my games and hid them from me until Christmas … Worst present ever."
– Reddit user I_am_paperclip
Dad's winning gift
"NASCAR earrings. My dad won them in a claw machine."
– Reddit user DoingTreeScience
An 'enlightening' moment
"Light-bulb. No card or note or anything. A box with a single light bulb inside. Thanks"
– Reddit user temroT
FOLLOW US ON FACEBOOK FOR MORE FOX LIFESTYLE NEWS
Caught in her tracks
"Expired chocolate, on Christmas, from an aunt who was a chronic re-gifter, yet always expected expensive, top-notch gifts for her children on Christmas and their birthdays.
"Not only was the chocolate expired, but it was also evident that it had melted completely and resolidified. When I noticed, I went up to her with, 'OMG, this chocolate is soooo good, you have to try it!' in front of the whole family. I watched her unwrap a piece of chocolate and when she noticed how it looked, she was hesitant to eat it. When she looked at me, I just had a smile on my face. 'It's the best chocolate ever!' And then I watched her slowly bring it to her mouth and try to eat it. She quickly walked to the kitchen immediately afterwards.
"I think I've only seen her once since that moment almost 9 years ago."
– Reddit user SquatChick315