7 hidden health hazards in your home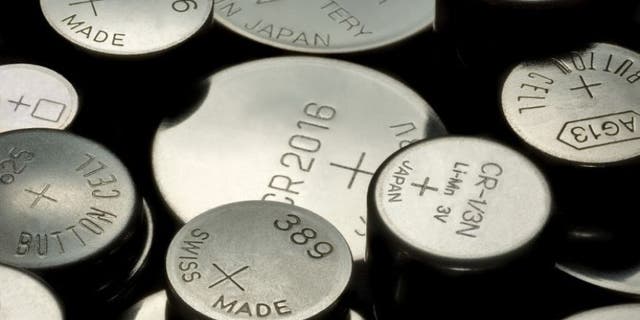 NEWYou can now listen to Fox News articles!
Your home is supposed to be safe haven for your family, but it also actually contains some sneaky health hazards that can lead to accidental, serious and even deadly consequences. Fox News talked to a handful of experts to learn about seven of them and how you can protect yourself and your loved ones.
1. Button batteries
The button batteries found in toys, singing greeting cards and portable electronics might be tiny, but they pose a huge risk. According to the National Capital Poison Center, more than 3,500 people of all ages swallow button batteries. Young kids in particular may also put them in their noses and ears.
MOM WARNS ABOUT BUTTON BATTERIES AFTER TODDLER PLACED ON LIFE SUPPORT
When the battery is ingested, it causes an alkaline injury, or burn, to the surrounding tissues, John P. Dahl, MD, a pediatric otolaryngologist at Riley at IU Health in Indianapolis, Indiana, and assistant professor of pediatrics and otolaryngology at Indiana University School of Medicine, told Fox News.
Button batteries can erode through the airways, and into the heart and chest, potentially causing death. "These injuries can happen very quickly — they start upon contact," Dahl said.
Once the button battery is removed and scar tissue forms, kids can still have respiratory, hearing and other long-term health problems. "Your kid could die from this, and the complications from it can lead to really significant, permanent issues," Dahl pointed out.
OKLAHOMA TODDLER DIES AFTER INGESTING BUTTON BATTERY
Make sure loose and spare button batteries are stored in a safe place away from children, and take precautions to ensure devices that have them are out of reach.
2. Detergent pods
Pods for dishwashers and laundry are convenient, but once kids get ahold of them, they can be dangerous. "If [the pods] come in contact with wet hands or mouth, they start to dissolve and they might release the concentrated liquid inside," Emily Samuel, senior program manager for Safe Kids Worldwide in Washington, D.C., told Fox News.
What's more, 26 percent of all chemical-related eye injuries in preschool-age children were due to laundry detergent pods, a March 2017 study in the journal JAMA Ophthalmology found.
Always store pods in the original, sealed container, away from your kids' sight and reach.
THE CONTROVERSIAL REASON THIS NEW MOM WON'T BABY-PROOF HER HOME
3. Window-covering cords
Nearly one child a month dies from being entangled by a window-covering cord, and accidents have occurred in children up to age 9, according to the U.S. Consumer Product Safety Commission.
The best way to ensure your child's safety is to purchase cordless window coverings or those with inaccessible cords and look for the "Best for Kids" third-party certification, Paul Nathanson, spokesman for the Window Covering Safety Council in New York City, told Fox News. The WCSC instructs parents to retrofit older window coverings appropriately.
4. Medications, vitamins and supplements
Studies show more than 500,000 children under age 5 accidently ingest medications and more than 50,000 come to the emergency department. And those numbers are on the rise, a 2012 study in The Journal of Pediatrics showed. Prescription and over-the-counter medications, as well as vitamins and supplements, all pose a risk.
To keep your kids safe, be sure to store containers out of their sight and reach.
MAN FIRES BACK AT CRITIC WHO SHAMED WIFE FOR BEDSHARING WITH THEIR KIDS
5. Personal care and household cleaning products
Personal care products and household cleaning products are two of the most common sources of accidental poisoning in kids.
To prevent exposure, make sure all products are kept out of kids' sight and reach. If under the sink is the only storage space available, be sure to use cabinet locks.
6. Non-working smoke and carbon monoxide detectors
Smoke detectors should be installed in every level of your home and in every sleeping area. Carbon monoxide detectors should also be in every level, near sleeping areas and at least 15 feet away from fuel burning appliances. Both should be tested every month and replaced every 10 years.
FOLLOW US ON FACEBOOK FOR MORE FOX LIFESTYLE NEWS