5 made-in-America brands to wear with pride this 4th of July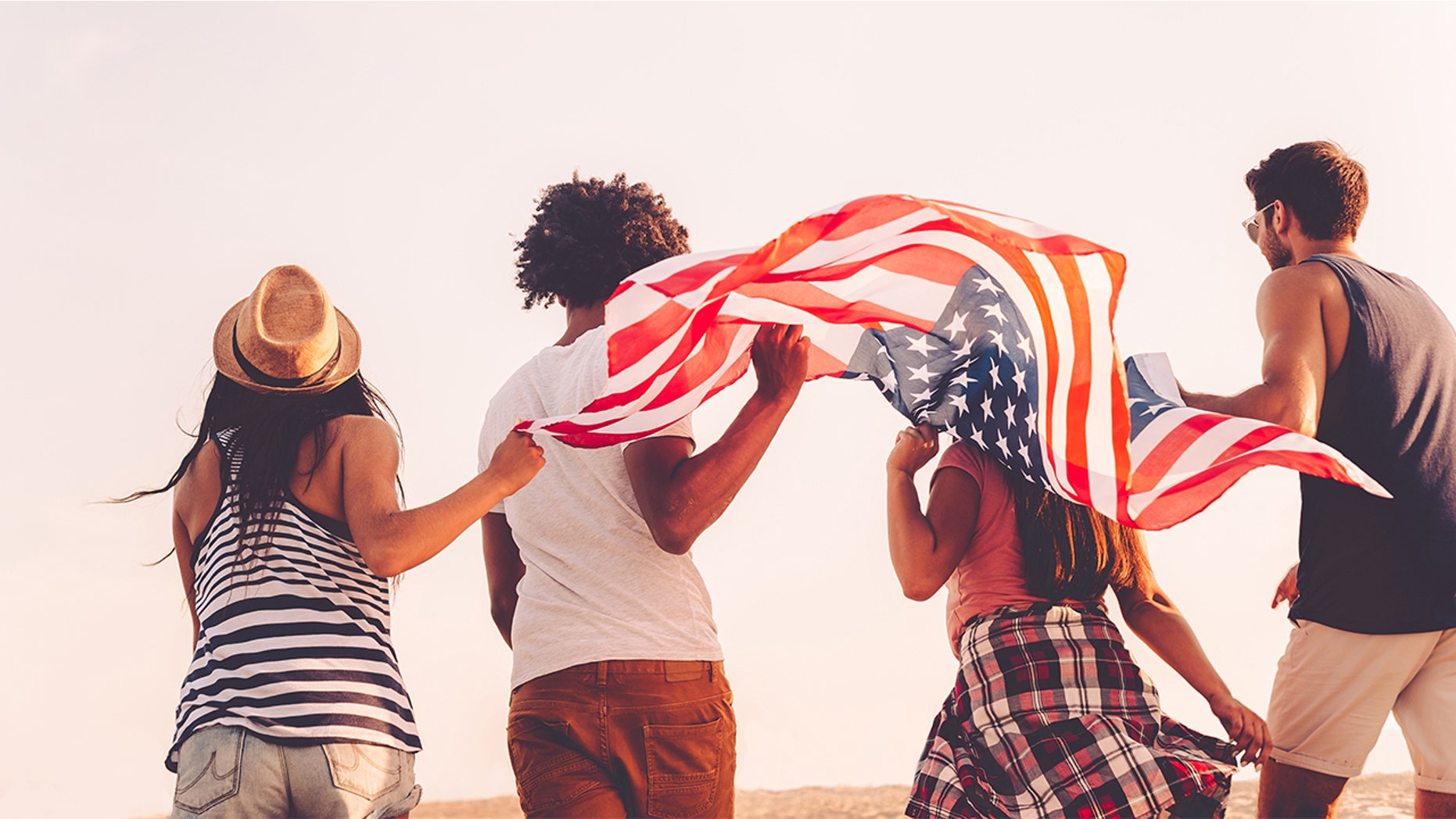 American-made clothing is surprisingly difficult to come by — the sad reality is, it's far cheaper for brands to mass-produce in countries with less-stringent labor laws. Of course, this means much of what we buy from chain stores is produced in overseas factories, oftentimes by employees forced to work in dangerous conditions for little money. Fortunately, there are some companies that still produce all of their goods on home soil. So, in the spirit of celebration, we've rounded up five style picks for your 4th of July festivities — all of which were made start-to-finish in the good ol' US of A. Check them out below, and see an extended list of American-made brands here.
1. Michael Stars Convertible Strapless Havana Romper, $159; at Michael Stars
This California brand is super committed to producing locally: Approximately 75 percent of its entire stock is manufactured in a Los Angeles factory, and the brand's website includes a page explaining its production practices in detail. Better yet, every product on the site is labeled clearly, so you know exactly what you're getting when you spend your hard-earned money.
2. Boys and Arrows Bad News Bonnie One-Piece, $151; at Boys and Arrows
Going to the beach this 4th of July? Head to Boys and Arrows, a California-based brand that specializes in Instagram-worthy swimwear, coverups and warm-weather threads. We're especially fond of the brand's one-piece suits, which feature flirty detailing such as mesh paneling and cutouts.
3. Reformation Zinnia Top, $128; at Reformation
Celebs (including Vanessa Hudgens and Karlie Kloss) can't get enough of this sustainable Los Angeles brand, which repurposes vintage threads and deadstock fabrics to make truly one-of-a-kind, fashion-forward pieces  — and neither can we. Aside from being made locally, Reformation also wins points for its eco-friendly LA factory, which utilizes alternative energy (such as wind energy) to run its high-tech facilities.
4. Amour Vert Claudette Top, $128; at Amour Vert
All of Amour Vert's casual, eco-friendly threads are made in San Francisco out of sustainable fabrics, including organic cotton, linen and recycled polyester. The brand is also committed to making the U.S. a better place: Each time someone purchases a tee, they plant a tree somewhere in North America. So far, they've added nearly 140,000 trees to our nation's forests.
5. Dogeared Medium and Large Balance Bar necklaces, $64-70; at Dogeared
All of Dogeared's beautiful, beach-inspired jewelry is handmade by jewelers in Southern California. Though the brand's extensive collection of necklaces, rings and bracelets are all beautiful, we're particularly enamored with these festival-inspired balance bar necklaces, which are woven with pebbles and moonstones for a beautiful boho vibe.