5 Educational Ways to Keep Your Child Busy at Home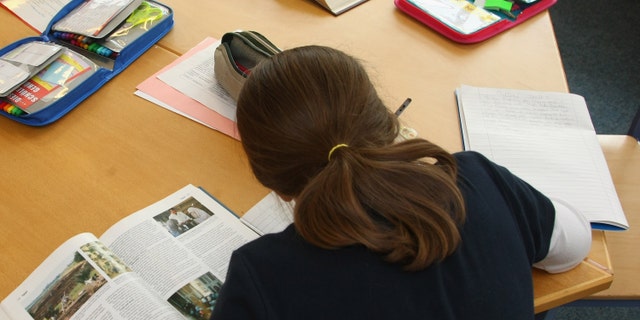 As a work-from-home mom, I often struggle to find time to get my work done.
Sound familiar? I think that regardless of whether or not they work at home, most mamas often struggle to find some quiet time to themselves. Do we really need to have our own quiet time? Definitely!
It's important for us to take care of our own needs and desires to reduce any frustration or resentment that comes with ANY job you work 24/7. It helps us to stay sane. And it is important for our children to see us as a person - not just a chauffeur, maid, personal chef…whatever.
The reality is that once you have a child, your world changes. And your children ALWAYS come first. Work takes a back seat. So if you work from home, expect the road to be rough. You can't expect your routine to be set in stone, though you can - with a little work - establish a regular schedule.
Just remember that to have harmony in your home, you have to be flexible and not sweat it too much when your schedule changes.
I mostly work at night after the kids have gone to bed, but there are days when I am on a deadline or need some time to work. To help me get some (relatively) uninterrupted time, here are a few of the activities or methods that I use:
Take advantage of on-line learning opportunities. Allow your kids to learn on their own computer at the same time that you are working. My daughter thinks this is the best and like to pretend she is at the office. Some of my favorite sites include:
Stock up on craft kits. This works best for children ages 4 and up. Michael's and Hobby Lobby have a fantastic collection of craft and science kits. To make them more affordable, be sure to save your coupons or sign up for their online newsletters, which also include 40% off coupons.
Surprisingly, you can sometimes find good kits at your local dollar store. But be sure to double-check them for safety. And especially beware of kits with tiny parts if you have an infant or toddler at home. OrientalTrading.com also has loads of inexpensive crafts. But be sure to get kits that your child can do on his own. If your child can't read directions, you might have to get her started.

• Make it newsworthy. Give your child a couple sheets of blank newsprint and have him design the Family Newspaper. Let him interview relatives and snap some photos. Be sure to provide a sample newspaper or two so that he can study the layout and design his own.

• Send them on a treasure hunt. Put a list together of household items and send them on a scavenger hunt. If they can find everything without asking me once for help, they get a special prize (stay up an extra 15 minutes, their favorite dish for dinner, a new book from the bookstore...)

• Get them on the case. My kids are crazy for anything having to do with detective work or spying. Allow them to put together their own spy/detective kit and then print up some related activities. Secret code breaking will keep my daughter entertained for hours! You can find some great code puzzles here.
How do you keep your kids busy at home?
Mónica Olivera is the founder and publisher of MommyMaestra.com, a site for Latino families that homeschool, as well as families with children in a traditional school setting who want to take a more active role in their children's education. She is the 2011 winner of the "Best Latina Education Blogger" award by LATISM (Latinos in Social Media).
Follow us on twitter.com/foxnewslatino
Like us at facebook.com/foxnewslatino