3-year-old girl gets Target-themed party for her birthday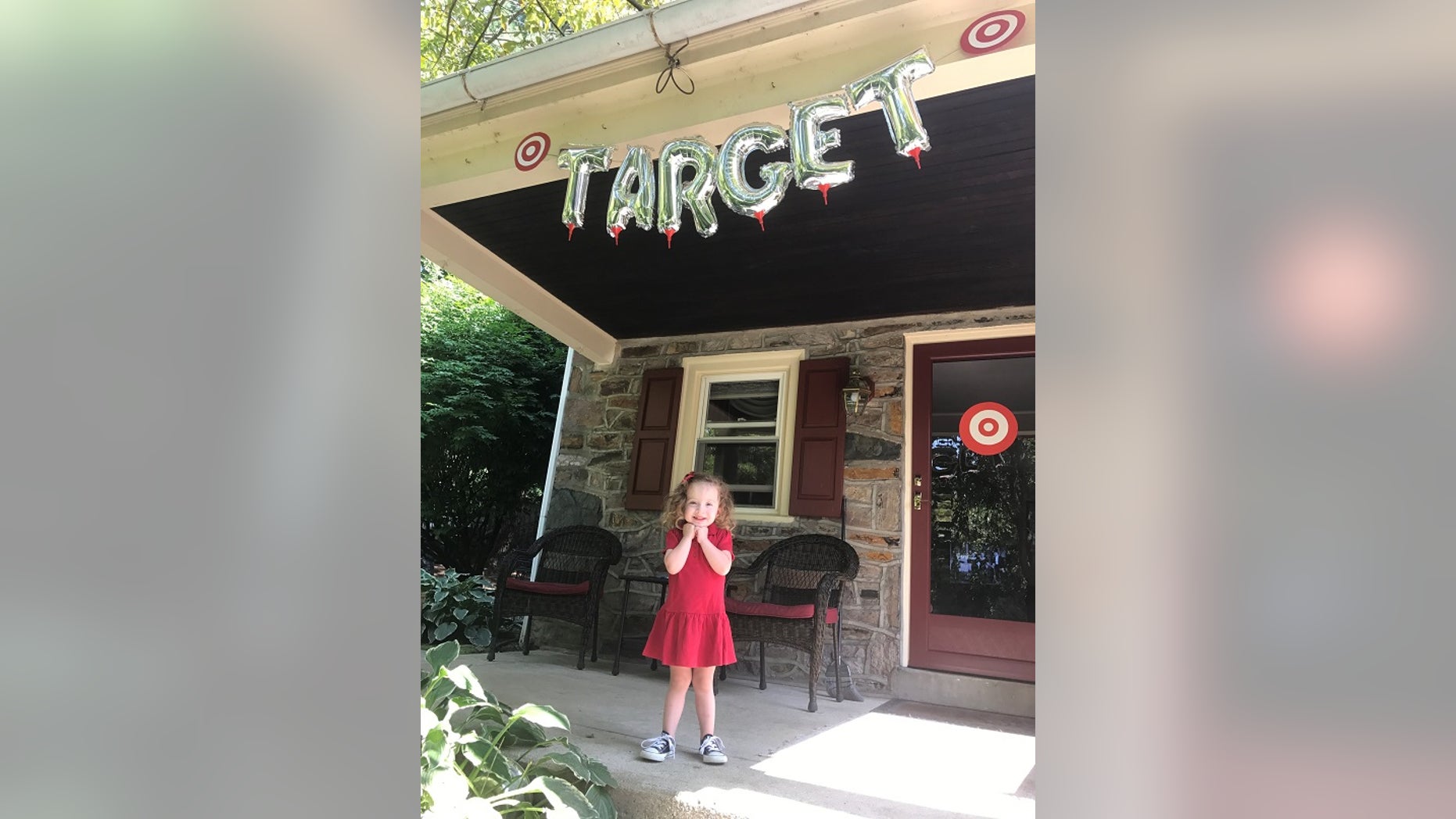 This Target fan took her admiration of the store to a whole new level.
Three-year-old Charlie loves the retail giant so much, she asked her mom Emily Kern for a Target-themed birthday party.
Kern said she laughed and told her daughter: "Target is a store, not a party, but she told me 'No! Target!'"
94-YEAR-OLD WOMAN GOES SKYDIVING FOR BIRTHDAY: 'I BETTER DO IT NOW'
After some time, Kern said she warmed up to the idea because it was different and "we can play around with it!"
The mother looked at Pinterest for some ideas and was able to create the perfect red and white Target-themed party.
For decorations, Kern said she made a number of red bulls-eye targets, the company's emblem, and attached them around the house. The "café area" had hotdogs, pizza and popcorn like you would find at the store.
For "goody bags," Kern set up an area where party-goers could "shop" for their favors, Cafe Mom reported.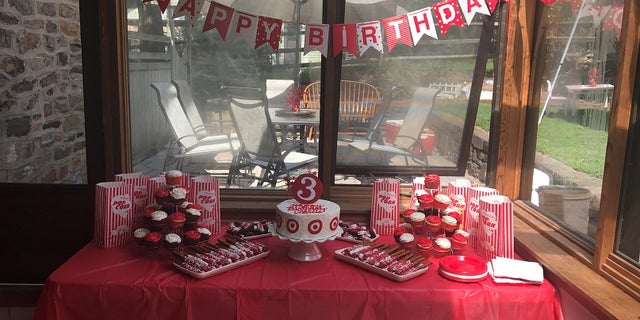 "I got bulk items of toys and candy and bubbles and put them in bins so the kids could 'shop' for whatever they wanted," Kern told Cafe Mom. "I had gone to my local Target and they were kind enough to give me a bunch of checkout bags as well as stickers for the kids. I think that was their favorite spot of the day!"
For the cake, Kern made a white cake with the Target logo emblazoned on the side. The other treats were also colored red and white.
After Kern posted pictures of the fun-themed party on her Facebook, the retail giant's social media account reached out to the mother.
FIONA THE BABY HIPPO PHOTOBOMBED A COUPLE'S ENGAGEMENT PICS AT THE CINCINNATI ZOO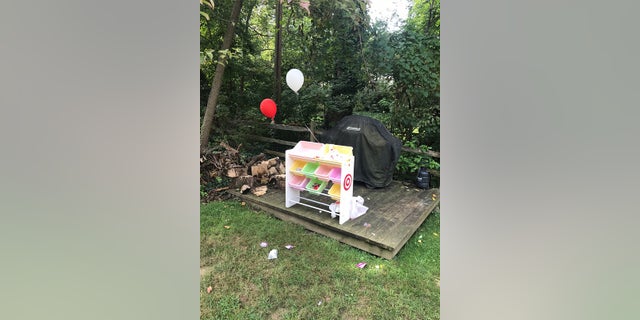 "Aww we're loving her #TargetStyle," the store's corporate office wrote on Kern's Facebook post.
Kern said she was in shock after seeing Target commenting on her post.
"I didn't realize Target had commented at first until someone had tagged me because I had to turn the notifications on my phone off! I never imagined my post would generate this much attention! I'm still in shock! When Target did comment that they liked her #Targetstyle I was surprised to see! It was exciting! This whole experience is just amazing," Kern told Fox News.
Kern said her daughter's love for Target might have come after she came home from the hospital. The mother said they would visit Target to get out of the house and look around. Sometimes they would frequent the store twice a week.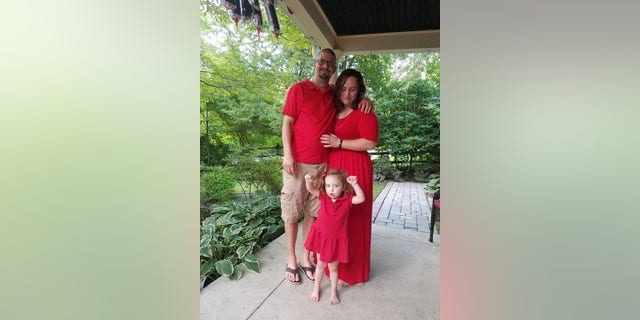 FOLLOW US ON FACEBOOK FOR MORE FOX LIFESTYLE NEWS
"Who doesn't love walking around Target? So maybe that's where her love comes from? We may never know," Kern said.