3 Ways to Get Rid of Wrinkles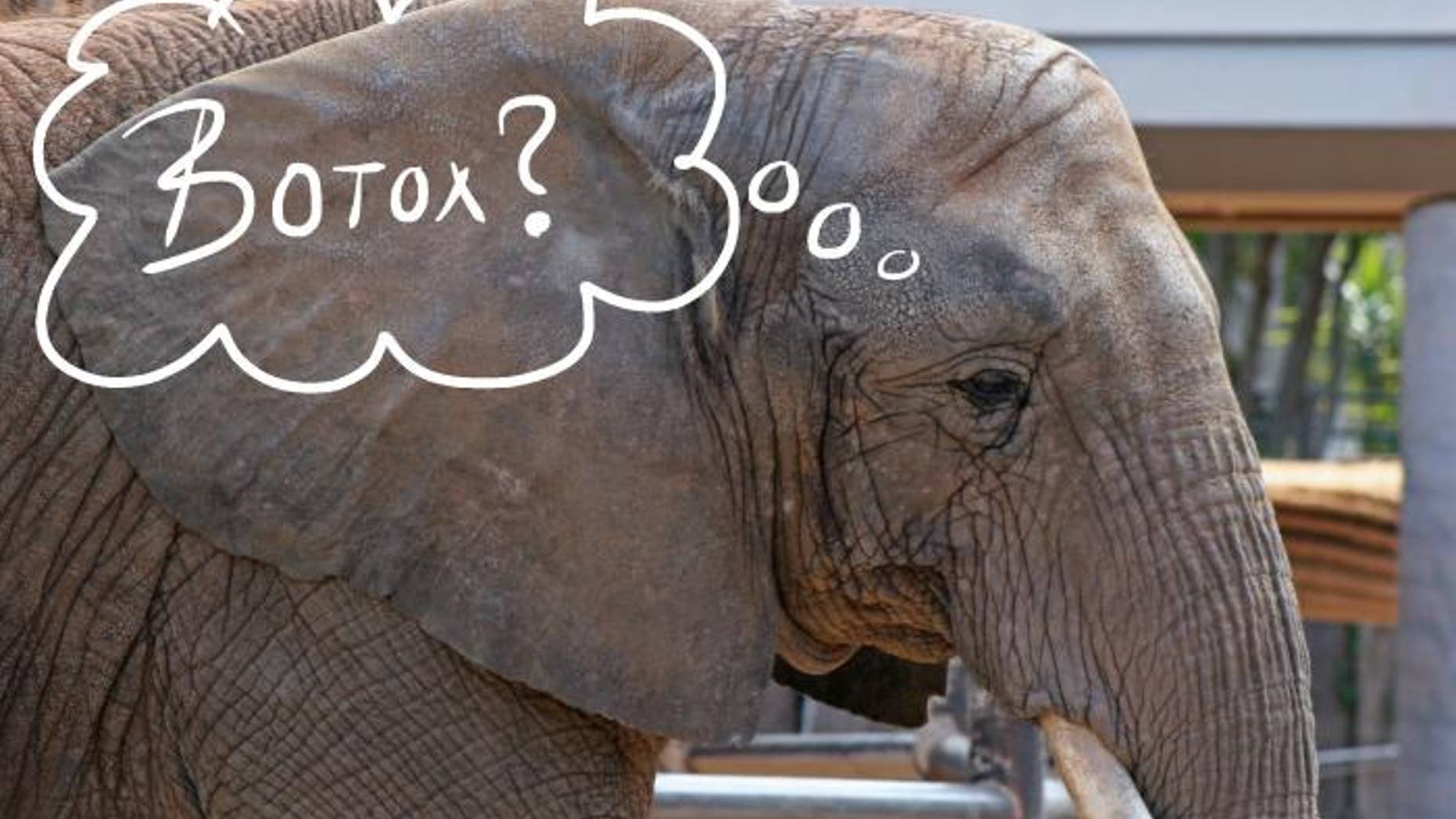 There's no way to avoid wrinkles ... sigh. As we age, not only does our skin's appearance change, the regenerative properties change too: the dermal layer thins, we produce less collagen, and the elastin fibers that provide elasticity wear out. These changes in the scaffolding of the skin cause it to wrinkle and sag - an inevitable occurance unless you never laugh, smile, or frown EVER AGAIN!
Luckily, there are products out there to help - but with thousands that promise a younger appearance, how do you know what really works?
We asked three professionals — makeup artist Bobby Wells, esthetician Fini Leijssius, and cosmetic surgeon Victoria Karlinsky — for their solutions. Before you buy that cream or book that facelift, read what they have to say.
THE MAKEUP ARTIST: To combat wrinkles and plump up those frown lines, Bobby recommends the Un-Wrinkle Peel Pads from Peter Thomas Roth. Another of his secret weapons is JarroSil, sold at Whole Foods and natural food stores. This liquid silicon skin supplement should be a part of your morning routine, so take it in your espresso shot if you must. When it comes to eye cream, the best is pure aloe vera gel from the supermarket, and of course you'll want to protect your skin with a daily sunblock of SPF 30 or higher that also contains significant physical blockers. His favorites are La Roche Posay Anthelios SPF 60 or SPF 30 Epicurien Sport Treat Sunscreen. When it comes to makeup, wrinkles cannot be covered by concealers! Using concealer and powder will only make wrinkles more prominent by filling them with pigment. Moisturizer is the answer, so lather up your face and neck. Then, use a brightening fluid like Koh Gen Do's yellow/green Color Base and dab a little around those lines. Blend it in to lightly camouflage wrinkles.
THE ESTHETICIAN: Wrinkles are also a symptom of dehydration. Regular exfoliation can assist the skin with cell turnover and increase the production of collagen. In addition to exfoliation, take time to re-evaluate the products you use for the reduction of wrinkles and choose targeted products, like eye cream, on your wrinkle-prone areas. A regular monthly facial helps boost the effects of the products and encourages proper re-hydration of the skin.
THE SURGEON: Dysport, Dysport, Dysport, Botox, Botox, Botox!!!!! These products have become the most effective preventative measure for wrinkles (much like getting colonoscopies to prevent colon cancer). Karlinsky is an advocate of utilizing botulinum (regardless if it's Botox or Dysport) in your late 20s and early 30s. If you start to see visible wrinkles and lines on your face at rest, it's an indication that it is time to "PREVENT." Using botulinum arrests the process of deepening facial wrinkles by weakening the muscles which cause them in the first place. It may sound very drastic and very chronic, but the truth is that the earlier you start, the less of it you'll need as time goes on. Facial fillers are also fantastic at replacing the volume lost in one's face as aging takes place. They help restore cheeks, make smile lines more shallow and re-contour jaw lines. Karlinsky utilizes many different fillers in a procedure she calls a in which Dysport and Botox are commonly used to prevent, significantly reduce or eliminate facial wrinkles around the eyes and forehead, leaving you looking younger and more refreshed.
Be sure to see how our experts deal with and . And if you're considering plastic surgery, read our tips on the .
Bobby Wells (the makeup artist) is a Makeup Color Specialist for Koh Gen Do, based in New York City. He has won the "Best Makeup Artist" award in "Best of L.A. Magazine" in 2005, and his work has been featured on E! Entertainment's makeover show "How Do I Look?"
Fini Leijssius (the esthetician) opened The Spa at Mandarin Oriental, New York. Leijssius has worked in the field for nearly 22 years and studied advanced esthetics in England, France, Germany and Italy. She is often invited to train internationally on her spa therapy techniques.
Victoria Karlinsky, M.D. (the cosmetic surgeon) is a nationally-recognized board certified surgeon specializing in aesthetic surgery in New York City. She has extensive experience working with all aspects of cosmetic surgery and treatments including post-bariatric/weight loss body sculpting, breast augmentation and reduction, non-surgical facial contouring treatments as well as additional invasive and non-invasive procedures.