3 Solutions for Sagging Skin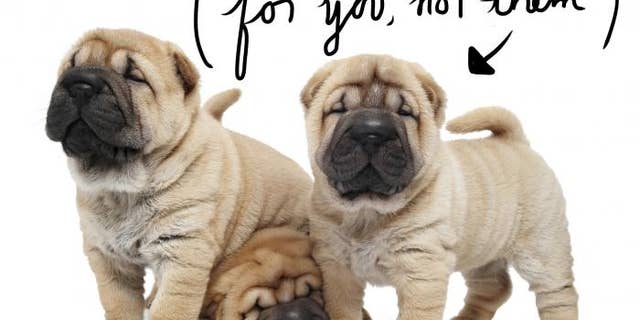 Sagging skin is a problem that all of us will face as we get older. (Thank you, gravity!) But isn't there anything we can do to fight back?
We asked three professionals — makeup artist Bobby Wells, esthetician Fini Leijssius, and cosmetic surgeon Victoria Karlinsky — who all agreed that preventative care is one of the best ways to fight this inevitable process. Using sun protection and good facial and body moisturizers can help to minimize some of the effects of aging. Here are their other suggestions for retaining a youthful appearance.
THE MAKEUP ARTIST: Go for routine facials! The cleansing of the skin will strengthen its elasticity and prevent sagging. In addition, Bobby suggests the Opal from Clarisonic: a vibrating massage tool that can strengthen the thinning skin around the eye area. You'll also want to find a firming cream that works for you. The most effective will be one that contains ceremides, peptides and collagen boosters. Splurge on a good night cream too, as they are heavier in texture, and generally more rich and active on the skin. Two of Wells' favorites are MyChelle Pumpkin Renewal Cream and Epicuren Enzyme Moisturizer.
THE ESTHETICIAN: Sagging skin is caused by chronic dehydration. A common complaint of those who experience dehydration is that their moisturizers aren't doing the job. A regular exfoliation will help with the permeation of the product and will improve overall results. Leijssius recommends adding a rejuvenating or lifting serum to your regular skin care regimen to further the results.
THE SURGEON: If you are faced with sagging skin that is beyond moisturizer, sometimes a more aggressive approach, such as a facelift, may be needed to fix the problem. A facelift (rhytidectomy) or a mini facelift provides significant improvement to the aging face by eliminating excess skin and tightening facial muscles that have lost their tone and elasticity.
Be sure to see how our experts deal with and . And if you're considering plastic surgery, read our tips on the .
Bobby Wells (the makeup artist) is a Makeup Color Specialist for Koh Gen Do, based in New York City. He has won the "Best Makeup Artist" award in "Best of L.A. Magazine" in 2005, and his work has been featured on E! Entertainment's makeover show "How Do I Look?"
Fini Leijssius (the esthetician) opened The Spa at Mandarin Oriental, New York. Leijssius has worked in the field for nearly 22 years and studied advanced esthetics in England, France, Germany and Italy. She is often invited to train internationally on her spa therapy techniques.
Victoria Karlinsky, M.D. (the cosmetic surgeon) is a nationally-recognized board certified surgeon specializing in aesthetic surgery in New York City. She has extensive experience working with all aspects of cosmetic surgery and treatments including post-bariatric/weight loss body sculpting, breast augmentation and reduction, non-surgical facial contouring treatments as well as additional invasive and non-invasive procedures.