10 Airport Hacks to Remember Before Your Next Flight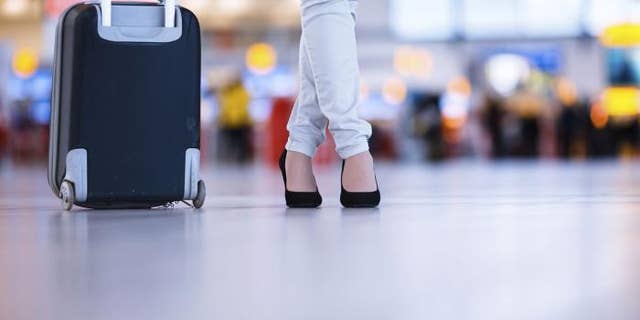 Traveling is always a fun and exciting experience, but getting through the airport can be a struggle. If it happens to be an unlucky day, you'll get stuck with long lines, rude airport security officials, or delayed flights. Luckily, with just a little bit of research, there are many ways you can make your journey faster and more comfortable.
We rounded up all the tips and tricks so you don't have to! Learn to navigate airports like a pro with the advice below. You'll be surprised how much time and money you end up saving.
#1. Bring Your Own Spare Ziploc BagsSince TSA requires you to separate your liquids into clear plastic bags, it is always a good idea to bring spare Ziploc bags in case you lose one, or if you're buying tiny travel liquids last minute. For carry-on bags, the TSA has a 3-1-1 liquids rule, and you are only allowed to have one quart-sized clear plastic bag.
#2. Freeze Your Liquids to Bring on PlanesThe only con to this trick is your liquids must actually be frozen solid like a rock. If you're on a long flight, however, consider freezing your favorite drinks.
#3. Pack Your Own SnacksIf you can, you should avoid buying snacks and drinks at airports because they're overpriced. Instead, pack nuts, cereal bars, candy, and other dry goods to munch on while you wait for your flight.
#4. Bring an Empty Water Bottle Like snacks, water usually costs a lot more at airports. The best way to cheat the system is to bring an empty water bottle or canteen and fill it up once you get past security checkpoints.
#5. Take a Nap at the AirportSome airports, like London's Heathrow, offer sleeping pods where you can catch up on rest between long flight transfers. Pay $39 for four hours and you can take a shower (body wash and towels are provided) and enjoy a comfortable nap (not on the airport floor). If you're traveling internationally, check to see if your airport location offers this sleeping amenity. Your body will thank you.
#6. Pick the Checkpoint Farthest to the Left If you hate waiting in line (and who doesn't?), research shows that most people are right-handed and tend to turn right first, so do the opposite and go left. For more on how to find faster airport security lines, follow these tips.
#7. Don't Be Afraid to Ask for Free Things Especially when it comes to flight upgrades. Take advantage of special events; if you were recently married (on your honeymoon) or have a birthday, tell the airline staff — they may be willing to upgrade you. Traveling alone also makes it easier to ask for a flight upgrade as well as just simply asking! Do so quietly, and the worst that can happen is a polite no.
#8. Bring Alcohol on the PlaneYou're allowed to take bottles of alcohol that are 100ml or less through security as long as they fit into your one-quart Ziploc bag.
#9. Wear Your Extra Luggage Worried about your carry-on going over the weight limit? Wear the heaviest items, or wear layers to get past security. Then head to the nearest bathroom and switch out of the clothes.
#10. Fly Red-Eye If you really hate packed airports and rush-hour traffic — and don't mind overnight flights — try booking a plane that leaves past 10 p.m. You can simply go to sleep and wake up at your next destination without all the usual airport hassle.