Zika virus swamps embattled Puerto Rico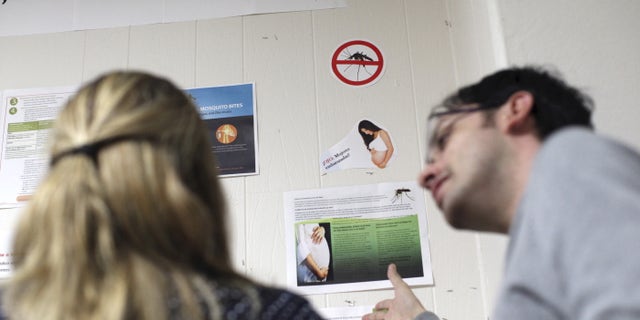 NEWYou can now listen to Fox News articles!
SAN JUAN, Puerto Rico—The Zika virus is creeping north toward the continental U.S., and Alberto de la Vega has started to detect its signs.
In ultrasounds he gives pregnant women who are infected with the virus in this American territory, he has seen a 22-week-old fetus with serious brain damage and two others with stunted growth. He is bracing for more.
"If you ask me in a month," says Dr. de la Vega, an obstetrician-gynecologist and chief of a high-risk-pregnancy unit at the capital's University Hospital, "we may have 10 times the detection rate."
Zika has blanketed three-quarters of this lush island over the past six months, say health authorities, who expect it to keep spreading now that it is prime mosquito season. More than 1,350 people have tested positive for Zika since the beginning of the epidemic here, including 168 pregnant women. One patient died. Thousands more are likely infected without symptoms, health authorities say.
Puerto Rico's battle with Zika is giving local and U.S. health authorities a rare chance to better understand the disease as it makes its relentless march across the Americas.
The island has advantages over Latin American and Caribbean nations that lack its modern medical system. It has strong public-health surveillance and anticipated Zika's arrival, unlike Brazil, where the virus spread unnoticed for months.
"This is the best shot we have at understanding the natural spectrum of the disease," says Johnny Rullán, former secretary of health and former state epidemiologist for the territory.