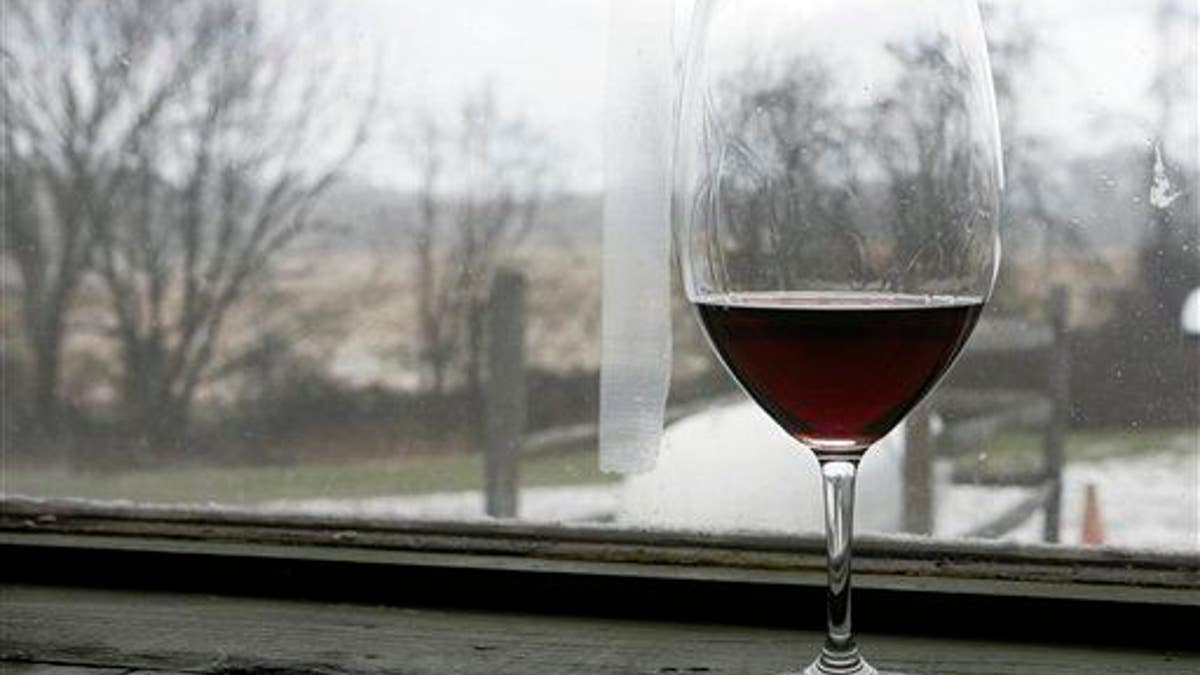 Red wine may help fight cancer, but it may also help bring about the disease if you don't watch your intake and diet. Scientists tested 65 US wines and found all but one contained arsenic in levels that exceed the 10 parts per billion permitted in drinking water, according to a release.
The samples from wines out of California, Washington, New York, and Oregon contained an average of 24 parts per billion, though some samples contained 76 parts; Oregon's wines had the lowest levels, averaging 13 parts.
Time to freak out? Not necessarily. Even frequent drinkers would only get about 12 percent of the recommended maximum daily arsenic intake from wine, lead author Denise Wilson says.
But if you consume a lot of foods high in arsenic, like apple juice, rice, seafood, and cereal bars, "you should be concerned, especially pregnant women, kids, and the elderly." Wilson also reviewed arsenic levels in other items and found an adult female who eats a large amount of rice, for instance, would get 101 percent of the maximum recommended daily dose of arsenic from that source alone.
Pair that with a few glasses of wine and you might have a problem; too much arsenic can cause skin, lung, and bladder cancers and other diseases.
Wilson says wineries should try to remove arsenic, but "the whole idea that you would sue a winery for having arsenic in their wine is like suing someone for having rocks in their yard," she says.
Instead, people should minimize health risks through diet or undergo tests that can detect high arsenic levels. A scary find for infants: Wilson says those who consume large amounts of formula made with organic brown rice syrup could be getting 10 times the maximum daily dose of arsenic.
(This cooking tip could get rid of half the arsenic in your rice.)
This article originally appeared on Newser: There's Arsenic in Your Red Wine
More From Newser